Science Club is Back
Meeting Every Other Tuesday in Room 100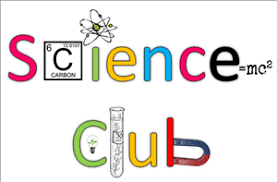 As some of you might have heard over the announcements, the science club is back at Holy Family High School.
Led by seniors Luke Busot and Maggie Dooley, and run by Mr. Greenmyer, this year's science club is shaping up to be amazing.
Most of you have probably never heard of the Science Club, but it has in fact been around for a few years. The club was always too small and underfunded to survive, so it has been inactive for awhile. Maggie and Luke wanted to see the Science Club back in action, so they petitioned to Mr. Greenmyer to let the club come back, and it worked.
You may be wondering, "what will we do in science club?"
Well that is a great question. Science Club will do experiments in every science subfield, such as biology, chemistry, engineering and physics. There will be experiments such as dissections, growing bacteria, making rockets, and making baking soda volcanoes. The club will be a hands-on experience that will immerse you into the world of science.
On top of the fun experiments, there is a prize for one of the club members. Every time you show up to science club, you will be entered into a raffle, and at the end of the year, one name will be selected out of the hat and they will win a prize. This prize will be announced when the time comes to draw the name.
Science Club will meet in access every other Tuesday in Mr. Greenmyer's classroom, or room 100. The next experiment will be in two weeks and it will be a surprise, but Maggie and I can promise that it will be worth it. So, make sure you come on down to science club to be amazed by all it has to offer.