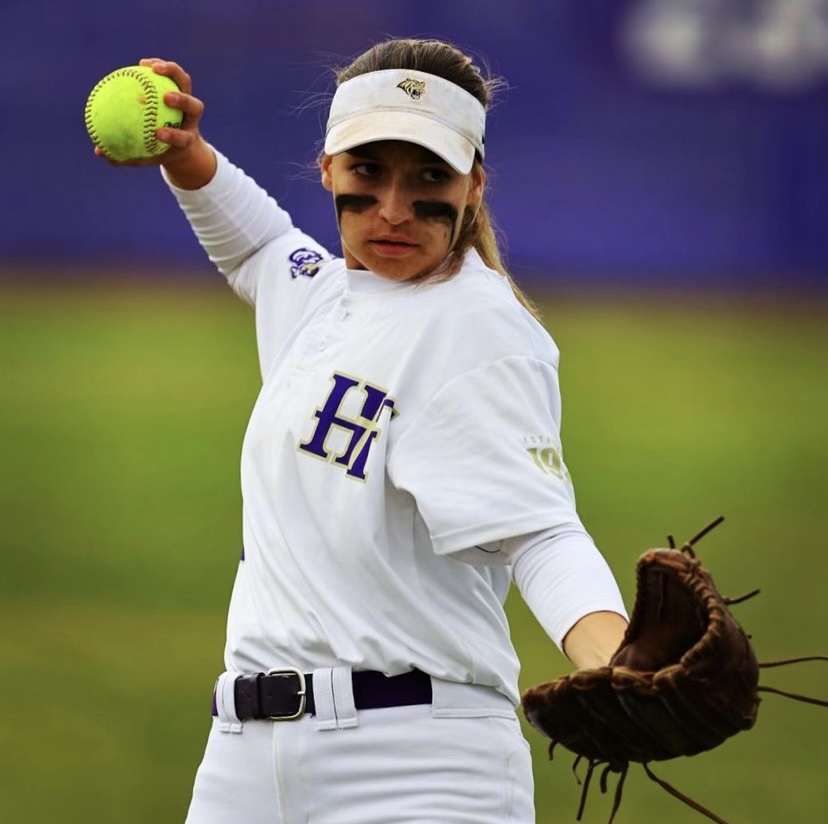 Athlete of the Week: Jordan Peterson
October 19, 2021
Jordan Peterson, So.: Softball/Erie Middle School
Notable stats: .369 BA, 4 3B, 17 RBIs, 3 SB
, .857 FP
How did you get into your sport? Jordan has played softball since she was eight years old. The first team she played for competitively was the Freeze. She used to be a pitcher then eventually made the transition to be a full time outfielder specifically right field.
What have you learned about yourself while playing softball? " I have learned that not everything will go my way you have to push through the bumps in the road."
What are your goals moving forward?  "To have confidence in myself every time I step onto the field." 
What is your favorite memory so far at Holy Family? "Playing our 100 inning game that we played at the end of the year last year."
Future plans in the sport:  She has lately shown interest in possibly playing softball for Metro State University although she has not entirely made up her mind.