Tigers to Tigeresses
From Football to Powderpuff: A Change in Tradition
The Holy Family High School Homecoming football game is one of the highlights of the Tigers' athletics and school spirit showcase. However, a new game will take place this year in the form of a powderpuff game this Friday night.
The Holy Family Tigers football team was geared up to face off against the Cañon City Tigers. However, a hazing incident at Cañon City High School has forced them to forfeit the upcoming game Friday night as well as next week's game against Pueblo South.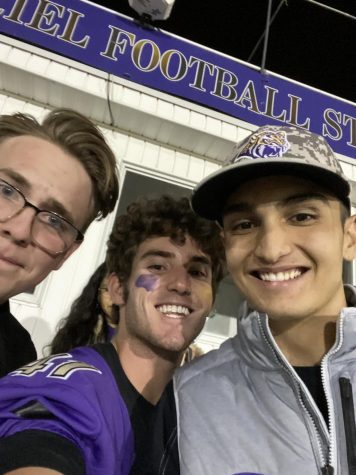 With the unforeseen circumstances on short notice, the Tigers could not secure a Friday game. However with the Holy Family tradition of Mama Burkes Chili Dinner for over 300+ people the school needed something. Therefore, the Administration had an idea! Powderpuff.
The student body was just happy to have something for their homecoming game. The players and the coaches put together teams, made plays, and started up practices in order to prepare for this memorable night. Some of the male student body, primarily the football team, put on quite a show cheerleading. While three students, Nathan Willden, Reese Peterson, and myself announced the game with the help of Mr. Nakayama.
Even if it is something we weren't used to we adapted to it. And if there is anything we have learned in last year is that we adapt to unforeseen circumstances and we make the best out of the situation. Holy Family High School is just the same and we have seen it in action, with last year's COVID-19 response.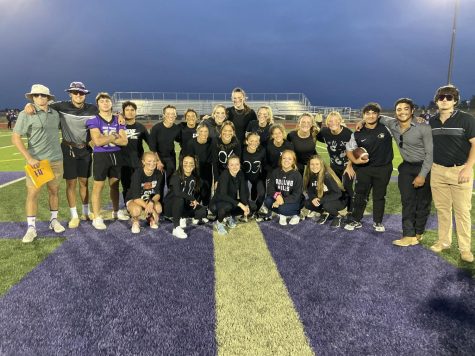 In the words of Principle Matt Hauptly, "It is going to be a memorable night in the 100-year history of Holy Family High School, we look forward to seeing our community come together to celebrate Homecoming." And it was a great night Friday! We had a huge upset with the Sophomores winning over the Juniors. Then a nail-biting finish in the championship game between the Seniors, who made quick work of the Freshmen, and the Sophomores. At the end of the one, fifteen-minute quarter it was tied 8-8. Our superior referees that night decided the overtime would be kicking field goals starting at the 10-yard line than working back. Olivia Dietrich, the Senior quarterback, and kicker made it in with the Sophomores failing to do so.
Overall the night went really well. It just shows that the Holy Family can come together and overcome anything. And with the alumni coming back and it dedicated to the Class of 2001. The true essence of the Holy Family community was in the air Friday night.