Thinking of Playing Sports in College?
Going on to play sports in college sounds like many high school athletes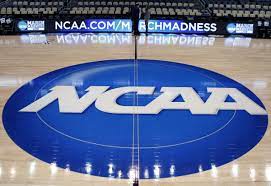 Going on to play sports in college sounds like many high school athletes dream, but how hard is it to get that chance and is it right for you? Only about 7% of high school students end up playing a sport in college and less than 2% playing at a NCAA DI college.
So what does it take to play a sport in college? While talking to the women's basketball head coach at Colorado Christian University says the most important things coaches look for while evaluating players is body-type, athleticism, and attitude. For example, if you're looking to play basketball in college, it will help you greatly if you're taller than the average person, are athletic and consistently improving strength and agility, and have a positive and likable personality.
Another major piece of the recruiting process is time. You have to be willing to spend most of your time practicing and working to get better, maintaining good grades, and reaching out and talking with coaches.
Obviously a lot of time will go into team practices and games or meets, but there's more to it than just that. in order to really improve, you must spend a lot of time training on your own, lifting, conditioning, and taking care of your body. Although practicing and exercising will take a lot of time, you also have to make time for rest and recovery; make sure you're sleeping and eating adequately, stretching, and doing rehab or psychical therapy.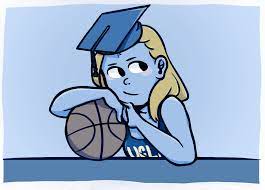 Often overlooked, getting good grades and doing well in school is so important in the recruiting process. Coaches want to recruit hard-working, smart, well-rounded athletes and would prefer the smart and athletic student to just the athletic student. Spending time on homework and studying may not initially seem important, but is essential to play sports in college.
Finally, one of the most time consuming, and often most frustrating, pieces is the recruiting process itself. Composing emails, scheduling calls, and going on visits can be so much fun but it is a lot of work and can be incredibly stressful. Taking the time to reach out to your dream school only to be ignored or told you're not what they're looking for can be really disappointing, but it just means it's not the right fit for you.
Yes, the recruiting process is time consuming and yes, it can be very difficult, but if you are serious about continuing your sport in college, it can be so worth it.