COOKIE REVIEW!
A Tasteful Ranking of this Week's Crumbl Flavors!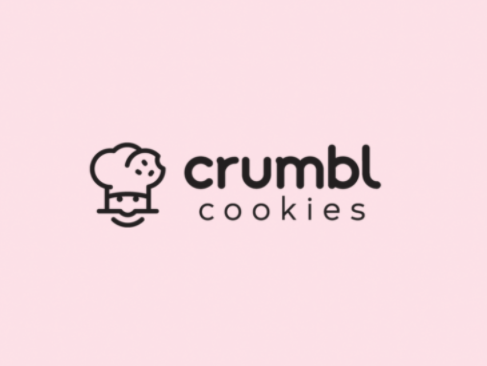 Earlier this week, my fellow writers and I had the delicious opportunity to taste Crumbl's new flavors of the week. And I must say that they are all delicious! This ranking of them is our opinion and we suggest that you, the reader, must buy them yourself and find your own rankings.
In last place, we have Chocolate Crunch, which Crumbl describes as "A chilled and chewy crisp rice no-bake cookie with flavors of  sweet caramel and creamy milk chocolate." Personally, when I go to Crumbl, I want an actual cookie, not a rice crispy. Don't get me wrong, I love rice crisps and the flavor is good. It's just that it is just an okay "cookie", if you could call it that.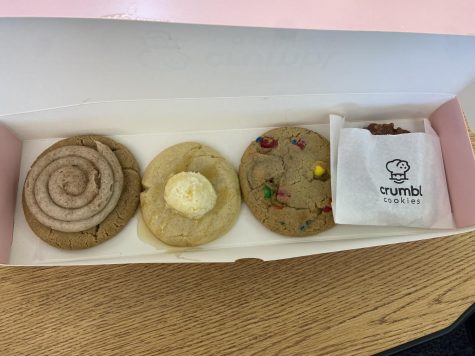 Third place we have Peanut Butter M&M'S® Candies. Now I may get backlash from this opinion, but if I wasn't offending anyone, I would not be doing my job correctly. The best M&M'S® flavor is peanut butter! However, it does not make a good cookie, because, again backlash warning, it was way too much peanut butter. Not only does it have Peanut Butter M&M'S® but is also stuffed with peanut butter. If it just had the candies, it would be a lot higher om the ranking. It's lucky got third, Crumbl did my Peanut Butter M&M'S® dirty.
Now the top two! Up at second place is the Churro which is a classic Crumbl flavor that is so delicious. It is "a crisp cookie rolled in cinnamon sugar and topped with a swirl of cinnamon buttercream frosting and a sprinkle of cinnamon sugar." I mean does that just not make your mouth water for one of the delicious cookies? Because it makes mine water! I mean the only thing better than this cookie is probably a Costco or Disneyland churro!
Finally, our number one ranking is Cornbread! Now, the rest of the Holy Family Lamppost staff would disagree, yet I am the one making this so they have no power here.  Now, am I biased? Yes, totally. I love cornbread so much. Just take a look at how Crumbl describes it: "A sweet cornbread cookie covered in a warm honey butter glaze, topped with a dollop of rich honey buttercream frosting and a drizzle of honey." I mean, OH MY GOODNESS! If the churro cookie did not make your mouth water, this would make it like Niagra Falls! The flavor combo with the honey and buttercream frosting with that cookie are so good, making the ranking an obvious 1!
So I encourage all of our viewers to go out and try these cookies! They are so good and if you do not like my ranking, go out and rank them yourself. Everyone has their favorite and in the batch this week, and there is something for everyone to like!