European Extravaganza
Three trips. Six countries. Thirteen cities. The opportunities of a lifetime.
Posters around the school are advertising all kinds of European countries these trips will explore. But which trip should you go on? Here's some information for each trip – whichever sounds most exciting, go for it! After all, this opportunity doesn't come every day.
Paris
The famous Mrs. Frie trip is a go this year! Scheduled for May 31-June 9, the travelers will see France and Italy, eventually meeting up with Mr. Good's group for the Papal audience. If you choose this trip, you will adventure to: Paris, Nice, Eze, Monaco, Pisa, Florence, and Rome. Plus, you won't be the only one craving this adventure! 35 other students and adults have signed up, making this year Frie's biggest group yet! Other chaperones are still being determined. Unfortunately, there is a downside for all of the Spanish- and Latin-speaking students: the trip is only open to those in French III and French IV classes. That being said, if you are one of those lucky students taking French, you should definitely take advantage of this amazing opportunity! Yes, COVID took the trip away last year, but by following the regulations for the US, France, and Italy, the trip will happen with safety in mind. Frie is ready and excited for the trip, and sees the best part as: "It is just fun to see students experience new cultures, try interesting foods, visit famous sites and learn about different cultures and ways of life. It is important that we recognize people from around the world have the same kinds of hopes and dreams that we do! As a group we share funny stories, inside jokes, challenging moments, gain life skills like cooperation and flexibility, and befriend someone we wouldn't normally seek out. It's just an incredible opportunity to take advantage of!"
Italy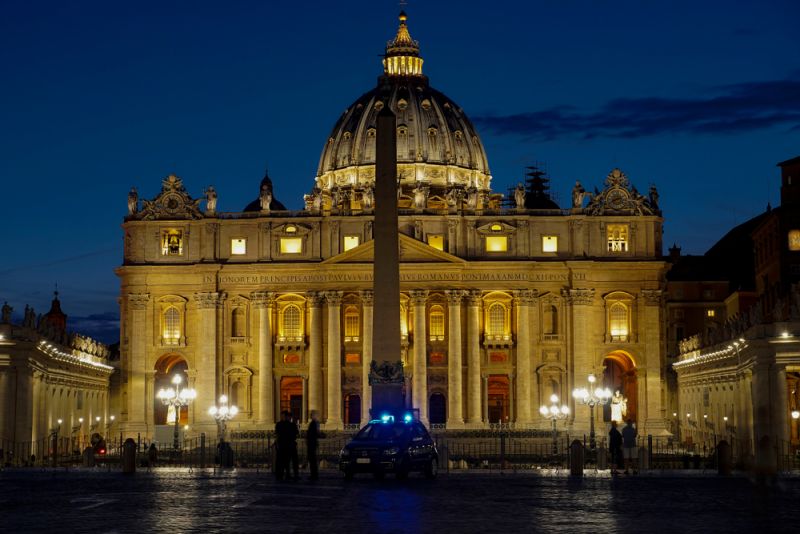 Mr. Good is taking his very popular trip to Italy to show students where he used to live and some of the coolest Catholic sights there are! His trip will tour the beautiful country of Italy, seeing Assisi, Siena, Florence, and Rome, on May 31st to June 10th. Good is currently planning on taking around 30 students and 5 adults, with only about 8 spots left, so if you are interested sign up fast! The trip is mainly for just juniors, as it is every year, but Good is open to taking a few seniors if they have their heart set on it. Most seniors are encourage to go on the all-around trip with Mrs. Darschewski. No one knows for sure what COVID will do for this trip, but so far it looks like each student and chaperone will need proof of a vaccination. Since most of the trip is outside, hopefully masks will not be necessary except possibly inside the churches. All of the rules depend on Italy's requirements. The thing you should most look forward to? The beautiful mass locations, new meals, St. Peter's, and just the travelling itself! Good's favorite part of the trip is "going to Assisi. It is so peaceful and so beautiful. I could stay there for the whole trip!"
All-Around Europe
There has been an addition to the European trips for students this year, led by Mrs. Darschewski with chaperones Mrs. Vulcani, Mrs. Remington, and, if there are 30 students, the Mr. Montgomery himself! Unlike the other trips, this adventure is not focused on a specific country, but rather its goal is to see it all. If you sign up, you'll visit London (England), Paris (France), Lucerne (Switzerland), Munich (Germany), and Prague (Czech Republic)! The trip will occur in the middle of June, taking as many as 30 students, and about 20 of the spots are already filled. If you want to go, you better sign up soon! The trip is open to both juniors and seniors, but is mostly aimed towards the seniors because their trips were cancelled with COVID. Because of COVID's continuing uncertainty, the insurance for the trip skyrocketed, and the trip has to be ready to shift in case of city closures. Masks are a possibility, and vaccinations should be in the back of your mind, but there is no knowing for sure, as the trip is so far out and it depends on the country. Darschewski is excited to see all the sights herself, but is mostly "happiest for the kids. you haven't been able to do so much for so long, and I felt really bad for the seniors, so I'm excited to be able to do this for them!"
Each trip will be worth your time and money. They will each hold unique experiences that you can encounter with your fellow students! Get in touch with the leaders of each trip and sign up for your favorite today!