The Smoke Show…Literally
If you live anywhere in the state of Colorado, or even its neighboring states, you have been experienced the common inhalation problem everyone else has been facing. The grey, unbreathable smoke filled skies have made the blue skies disappear recently. The Colorado wildfires have been not only a state wide, but nation wide atrocity stunning the people far away and nearby.
According to the National Interagency Fire Center as of July 1, 2021 has reported of at least 32,860 acres have been burned in at least 337 wild fires across the state.
You can see the smoke from almost anywhere in the state of Colorado, especially from the Holy Hill in Broomfield, it is especially prominent. All fall sports have had a face full of smoke almost everyday at practice or during their games. Hopefully they will be able to get ahold of the massive fires once the weather begins to cool down, and fall finally shows up.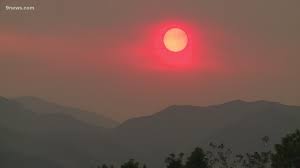 A local firefighter has some insight when asked why the fires and smoke are so distinguishable, and so heavy this year. Interviewed was Battalion Chief at Frederick-Firestone fire department, Chris Edwards.
Edwards said, "These fires actually aren't much different from fires in years past, it just seems so much worse because it has been so hot outside, when usually by mid-September it is much cooler. Most of the smoke is coming from the more southern part of the state and circulating up towards the Denver-metro area. There sadly is not much that we can do about the fires, there are a lot of people that are working hard to help the fires and make the best of what we can before it gets worse. Overall all we can advise is to stay inside, or look at the air quality before you do outdoor activities, especially if you have a breathing problem or health issues. Sadly, we have no idea how long the smoke will last, but we hope it will go away soon, especially when it stops being so hot outside."
About the Writer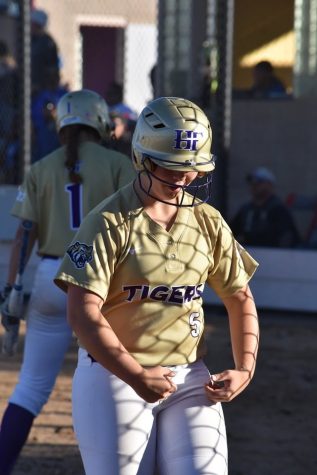 Abby Edwards, Staff Writer/Editor
My name is Abby Edwards, I am a senior here at Holy Family. I play softball for Holy Family as well as club outside. I'm currently committed to Boise...