Dear, Dani Flores
Danielle Flores, mostly known as Dani, graduated with the class of 2019, but she has been so involved in the school that it feels like she never left.
As a student at HF, Flores was part of thespian society, all of the choirs (except for Men's choir, although she had the range), and speech and debate.
She is currently a student at UNC, but continues to pursue her passions in big ways.
Dani continues to come back and help with all things theater, thespian or choir related. It is a regular occurrence to see Flores walking through the halls of HF even though she no longer attends HF.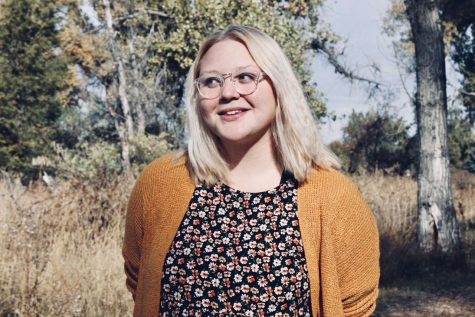 This is incredibly generous considering how long her commute is to HF from Greeley.
Dani has showed up to help substitute for choir classes when Mrs. Chandler wasn't able to teach. She has also helped direct all of the musicals and plays that have taken place since she graduated. More recently, Dani helped direct the theater camp production of Godspell and is currently helping with the fall play, Frankenstein.
Dani also helps with band from time to time. She even helped with the band at the military night football game.
We all love Dani and are so grateful for everything she does for us, so here are a few words of appreciation for the extremely talented, one and only Dani:
"I honestly can't even imagine Holy Family Theater without Dani. She puts her heart into everything she does and gives every single person all of the support they could ever need. Dani is such a bright light in all of our lives and the theater department is lucky to have her!!" -Grayce Magsamen
"Dani has always been there for me. From the moment I stepped into the theater, to the moment I left, and still is today. She has always supported me, helped me get better, and was an amazing friend. She is always working so hard and puts her whole heart into everything she does. Dani is an inspiration to us all." -Alex Neece
"The amount of joy and positivity that Dani brings into a room is absolutely irresistible. She makes everyone feel valued and worthy. She is beyond exceptional in everything that she does. Dani is a person I would work day and night to be like. She does so many things for us and she has really changed my perception of happiness. Thank you Dani." -Jack Cowden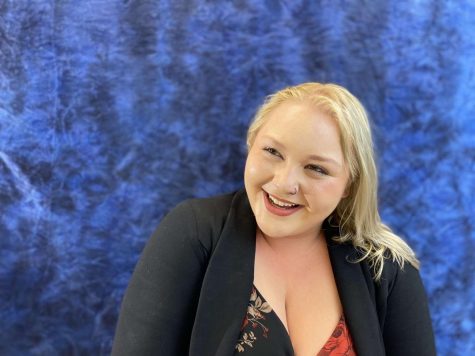 "Thank you, Dani for being always bringing a smile to the theater" -Joey Carter
"Dani has been such an amazing role model in my life. She's helped me find myself and helped me become the person I am today. I want to thank her for being such a positive and uplifting spirit in not only my life but all the lives she comes into. Thank you for being yourself and for making everybody around you so happy. Your smile lights up my life and is one of the brightest things in this world. Thank you Dani, thank you for being you." -Lindsay Deau
"Dani is such a bright light to all that know her, she ensures that those around her not only feel loved but special and important. She is an incredible woman that we are so lucky to have helping here at Holy Family." -Leah Fuller
"Dani is an all around amazing person, from helping the theatre department with all of their productions, to being our moral support, number one fan, and sometimes vocal coach! The amount of time she has put in to help each and everyone of us is all we could ever ask for, I love and appreciate everything she does for us! She is one in a million!!" -Ethan Ward
"Dani Flores has been my friend and mentor since I've known her. Always teaching me how to be a better performer and person. She has always made me want to do better in all aspects of my life. Her kindness and natural talent are truly an inspiration. She has filled many roles here at Holy Family, and the students here are greatly in her debt." -Nathan Willden
"Thank you to my guide, my inspiration, and my spiritual older sister. Dani has shown me what it means to not only be an amazing person, but a dedicated performer and true friend. Her radiance shines upon everyone who meets her, and the world is truly a better place with her in it."  -Caitlin Johnnides
Dani, we all appreciate everything you do and your amazing attitude you do it with. Never stop being you!