The Humblers
No. 1 Roosevelt humbles the Tigers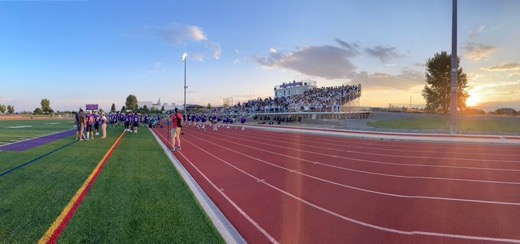 Instead of hearing the victory blow of the cannon that night, all that was heard was the deafening sound of defeat.
Our Holy Family Tigers on Friday took on the top-ranked Roosevelt RoughRiders at home. The Tigers had high hopes going into one of the most anticipated games of the year and they knew it was going to be a tough battle.
They came out with a promising drive yet could not find the strength to finish it. The Tigers' quick offensive tempo was in disarray the majority of the night. The offensive line could not seem to make a play on the other side of the ball. And the single highlight that came from the offense was a 77-yard pitch and catch from Rylan Cooney to Blake Neece which resulted in the Tigers' only touchdown of the night.
The usually elite defense that we are used to seeing had a great first showcase and then slowly shut down in the first half only then to be awake once more starting the second half. There was some great showcases of what the Tigers' defense could be, great tackles, forcing punts, and shutdowns of the RoughRiders run game, but failed to keep up with that dream throughout the game.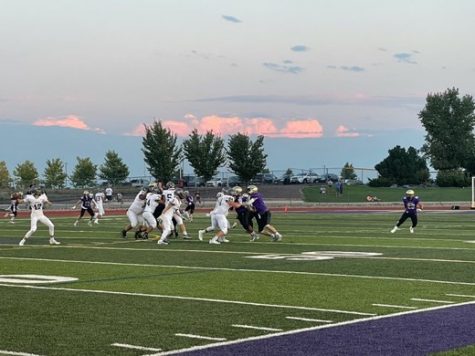 All that could have gone wrong during the game did. At halftime, the Tigers reassessed their options made some changes. In the end, it simply was not enough and they could not keep the momentum to keep up with the RoughRiders.
This game was definitely a wake-up call for the Tigers who will not forget the feeling of disgust watching the Roosevelt student section storm the field after the game. With all that being said, for the Tigers taking on some of the best teams in the state, Pueblo South and Roosevelt, a record of 1-1 is not that bad.
They are taking the long weekend to rest up and get ready for their bye week which will be met with a tremendous amount of film study and practice. In order to gear up for their next game against Green Mountain on September 17 for the Military and First Responders Appreciation Night.
Which with high hopes and a studious amount of practice will go the way the Tigers want it to in order to help tip the scale in their favor.