Meeting Mr. Rich Everett
Talking about his home state of New Jersey to his love of the Green Bay Packers
Holy Family has welcomed a handful of new teachers this fall, one of which is a Green Bay Packers fan who grew up in the beautiful Garden State of New Jersey.
Mr. Everett received his bachelor's degree in Political Science from Rider University, and is currently at the University of Denver for his MBA. 
Mr. Everett has pursued an impressive career in government before teaching at HF. He worked for six years on Capitol Hill in Washington D.C. as well at the State House in Trenton. Before moving to Colorado, he taught high school U.S. History and English in Hamilton, NJ.
As his experience shows, he is an amazing teacher who can bring a lot of knowledge to the table. He has also learned a thing or two from his previous workplace environment.
"Hard work pays off," he adds. "Vince Lombardi has a quote that says 'if you aren't fired with enthusiasm, you will be fired with enthusiasm.' The biggest advice I can give is coming to work everyday, working hard, and being enthusiastic. Especially in the government, you definitely have to have teamwork with everyone." 
He shares that one of his favorite parts of Holy Family is "the community. Everyone is so nice – the students, staff, and administration."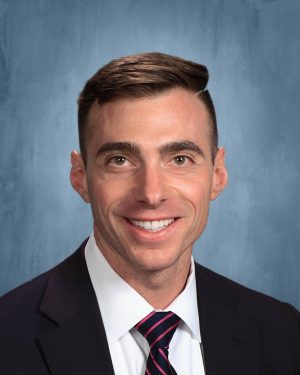 When asked his number one pet peeve about students, he says, "Not saying that any of you guys are lazy, but laziness. The little, unprepared, lazy could've done it but didn't do it." 
We are lucky to have someone as experienced as Mr. Everett at our school. Next time you see him, make sure to say hi, and don't be lazy!