The Painting is on the Wall: School Improvements
Over the last couple of years, from online learning in 2019 to social distancing in 2020-2021, the school years haven't been normal.  This year, things are finally getting back to normal.  How better than to welcome back normalcy, than to make the school look even better?
Over the summer there were many projects taken up throughout the school to make it look better.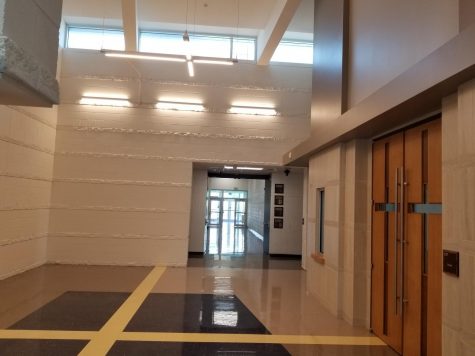 Everybody can see these changes, whenever you walk into a room, or simply look outside.
In the rush of lunch, not many people look at the chapel and the surrounding walls.  If you take a quick glance though, you'll be surprised.  They painted over the old walls and made it white to look cleaner.
Mark Yeazell, Holy Family's Chemistry teacher said, "The main changes that hits you immediately when you drive up to Holy Family, is the tribute to Patty Gabriel on our street sign, and the maintenance of the facility outside.  The new tennis courts, the flowers around the flagpole make our already beautiful campus shine a bit more.  To me, these landscaping changes mean that the beauty of the interior of our school is represented in the exterior, which is shown to all who pass our school.  I believe these changes will absolutely make our school better, because it allows us to be more prideful in the way our school looks, and it makes people walk a little taller.  To me, the best change was the extension of the parking lot.  With each new class, a well-lit paved parking lot with more spots makes a big difference."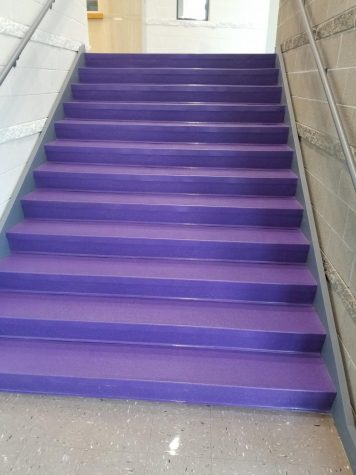 Ansley Schnelle, a Junior at Holy Family said,  "Some of the changes I've noticed are the painted walls and carpets when I walk into each classroom.  These changes make the school look brand new and clean, which makes the school a comfortable place to be, and it never looks rundown. I love the purple walls because they give off good vibes."
These changes weren't put in just for this year, they'll be here for years to come. When you look at these changes just remember how much time was put into all of it to make our school look and feel better.