The Lost Season… And Everything We Missed
The last year was anything but normal. It started in the spring of 2020. Everyone was told we'd be continuing our schooling online. Weeks went by, and the pandemic seemed to be getting worse. Our online schooling was extended, until eventually we were told we would not be returning to in person school. The year ended, summer went by, and the next school year began.
Holy Family was one of the only schools fully in person, but that didn't come without its hiccups. Sports were a touchy subject, with the threat of quarantine ending your season at a moments notice. This led to a new schedule, and sports taking place much later than they usually would.
The Colorado High School Activities Association moved away from the traditional three sport season (Fall, Winter and Spring) and instead opted for four seasons, that ultimately became Season A, B, C and D, with the latter literally running into late June.
That meant the students weren't able to get their daily sport updates from the man himself, Morgan Salter, every morning. So allow me to shine some light on everything that happened, and give you my own "morning announcements."
Good Morninggggg Holy Family Tigers!
This summer Holy Family sports went above and beyond!
We'll start off with girls golf. At the 4A state golf tournament, Holy Family — after winning its regional tournament —  finished in 5th place, with four girls competing in the tournament. Jessica Mason, Madison Rooney, Ansley Schnelle, and Liesel Heitz all competed in Aurora at the CommonGround G.C. Mason took first place overall in the 4A division, with a 10 shot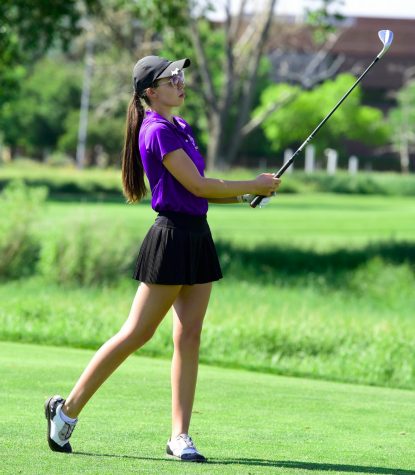 victory over the runner up, Sofia Choi from Mullen. Mason shot under par both days, and was able to clinch victory for herself. The other girls fared well, with Rooney tied in 33rd, Schnelle in 55th, and Heitz in 71st.
Girl's soccer was up next. The girls, with the number 12 seed, found themselves facing off against the undefeated Evergreen Cougars in the 4A State Championship after knocking off unbeaten Windsor (quarterfinals) and unbeaten No. 1 Northridge (semifinals). With just 12 seconds left in regulation, Gianna Sandoval scored the game winning goal from 25 yards (She also scored the Tiger's first goal). It was the first time Holy Family ever won a state soccer title, and it came from a truly incredible shot.
Track and field excelled in many different departments. In the field, Brody Welch took first place in the state 3A shot put, with a personal best, and school record throw of 50 feet, 4.5 inches. Welch will hope to carry his momentum into college, as he's attending the Colorado School of Mines and will be throwing for them as well.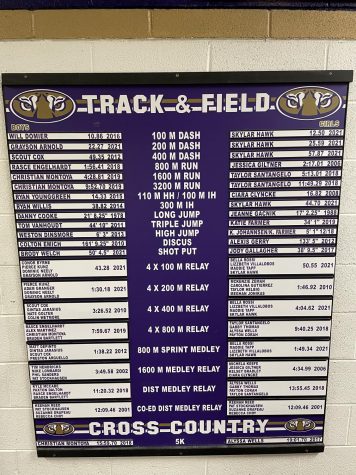 He also took 4th in the discus.
On the track, coach Nick Harris' sprinters flew. Skylar Hawk led the way, getting on the podium in the 100 (5th), 400 (7th), 200 (3rd) and in the 300m hurdles, Hawk took first place, joining Welch in the winners circle.
It was something she had been working endlessly for, since she lost her sophomore season to COIVD. However, she wasn't the only girl showing out for the Tigers. Lizzbeth Villalobos took 8th in the 100, and 9th in the 200.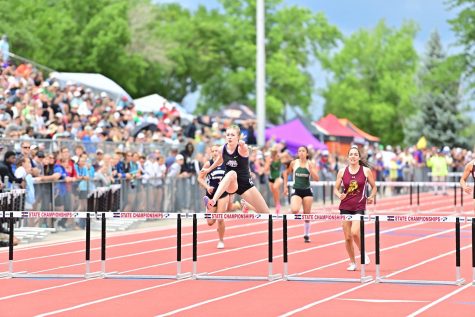 Girls weren't the only ones who came to play. Grayson Arnold took 9th in the 100, then joined his boys taking 2nd place in 4×200 with Pierce Kunz, Adam Granger, and Dom Neely. The boys also took 4th in the 4×100, and with an all returning team made up of Conor Byrne, Kunz, Neely, and Grayson Arnold, they are hoping to turn that fourth place into a first place victory next year. The distance team also fared well, and with many returning runners, are hoping to earn some hardware this upcoming season.
Maybe the most impressive part of the track season though, was the girls and boys relay teams (plus Skylar Hawk in the 400m hurdles!!) both going to run at Hayward field to compete in the Outdoor Nationals! The girls finished 6th, making them All-Americans, and the guys finished 11th in the 4×200 and 16th in the 4×100. These were the first runners ever from Holy Family to compete at Nationals.
Boys and Girls lacrosse both had rough seasons, however they are preparing for more students to come in, and planning on continuing to build their teams up. The boys team also had many seniors that left, who are going on to continue playing lacrosse, notably Parker Sanchez and Oscar Sena.
Finally we come to baseball. Led by University Illinois commit Izaak Siefken, the Tigers survived the long road to the title game, facing off once again versus Ponderosa. They had to beat them twice due to losing to them earlier on, and on the final day, they won 10-4 and survived to a winner-take-all final game, where they came up short losing 11-2.