Senior Wills 2021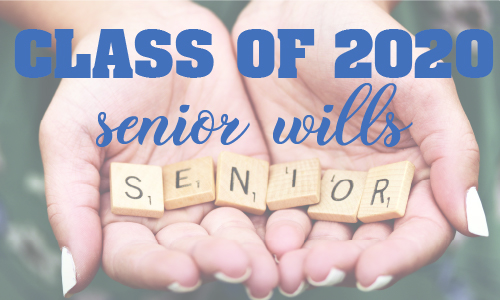 It's a tradition unlike any other, and no it's not The Masters… it's senior wills! The Class of 2021 left behind some good stuff, from jersey numbers to rear ends. Have a look:
Cecilia Aanerud

Pregame/practice food/boba and Pregame Bengay to Makenna Bertsch and Maggie Dooley.
Brennan Bennett
Baseball Jersey #5 – Jake Syverson
Jackson Bocis
The rainbow backpack- Morgan Salter
Best looking player on the football team- Michael Russo
Best Kisser- Jacob Barry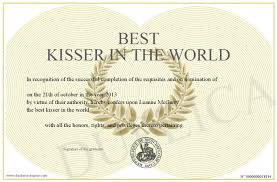 Kelly Bondurant
My empathic abilities and rage – Clare S
Walking coach out to her car after every practice –  The Cheer Team
James Carter (Maddie Rutherford)
Peace, love, and allodoxaphobia –  Erin White
My brother. He's all yours now. –  Leah Fuller
Cassidy Chvatal
My number 6 jersey. Wear it well! –  Jordan Peterson
Softball music DJ. –  Abby Edwards
"Tigers… you know" post home game ritual. –  Ava Kuszak
Julia Contreras
Christian Bale , a glass of milk, maybe a million dollars , idk –  Jolie Dalton
Adeline Dalton
The Dalton's legacy and our effortless athleticism and charm. – Jolie Dalton
Carly Eldredge
My Jersey #7 –  Essynce Contreras
The "Kick A-Star Jar" –   Ava Kuzak
Rachel Gallegos
PetGang, SOFE, and play warmups- keep it alive and add new peeps –   Michaela Wood
Power over the interpreters  –  Sara Chaman
The carpool and the Kelloggs –  Dominic Cincetti Gallegos
Celeste Garcia
#10 softball jersey – Sierra Nanez
Adam Granger
The SSA baton – Pierce Kunz
Gavin Guyot
My badonkadonk –  Ruth Havey
Benito Hernandez
Pre game prayer/chant – Jared Delgado
Linebacker tings – Brady Samaras
Daniella Hren
My basketball #21 –  Essynce
Being mom of the basketball team –  Makenna
Caitlin Johnnides
Leading warm-ups –  Nathan Wilden
My Car – Chris Johnnides
A driver's license and leading prayer – Leah Fuller
Having the highest soprano voice – Ethan Ward
Show choir – Bella Marquez and Sessina Abraha
Trevin Johnson
Student Section Leader For Winter and Spring Sports – Jared Delgado
Pre Game Tradition – John Hulquest
My number 34 – Jer Bear (Jerry Rodriguez)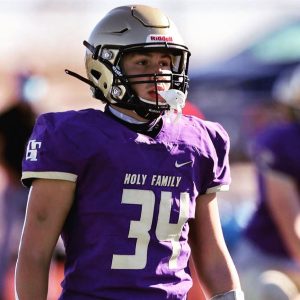 My Boyish Charm – Jacob Lawver
Bailey Jones
Jersey #12 for lax – Julia Hodell
Lax aux – Sidney Edmonds/Maggie Garrett
HFHS Student Section Insta – Jackson Ward
Willa Koster
I will to you no more teachers or friends getting us mixed up:) I also leave you KC and the responsibility to thank her for every "mouse" she catches while I'm gone. Lastly, I share will you all of our wonderful memories, inside jokes, and the feeling in your stomach when we laugh a little too hard a little too late at night… you are truly my best friend and better half. Love you, Josie! – Josie Koster
Gluten Free Snacks – Gianna Landretti
All the oranges Bridget peeled on set – Laura Baker
Grayce Magsamen
My killer music taste – Ben Magsamen
Guillermo Martinez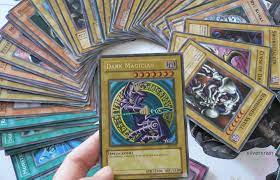 YugiOh Cards – James McCabe
My organs just in case and A pack of gum – Nico
My soul and a pack of gum – Raffa
The nice red chair in 103 (Cillessen's Room) – Xavier
My spirit and humor also a pack of gum – Brennan
Rachel McGoff
I will the head trainer position and my parking spot – Sarah Anderson
Allyson Merrion
I'm willing the HF cheer team – Mia Paulson and Matilda Warner
I'm willing my hot wheels car – Luke Busot (so I'm still helping you drive my sister)
Jenna Pfenning
Infield 3…2…1…WOOSH!
Kelsey Petrick
I hereby leave Leah F, Madeline V, Matilda W, Mia P, Clare S and Brooke D the spontaneous adventures to Flagstaff after cheer practice
Carpool theme song ~ Marissa G
Madison Pulliam
Volleyball prayer – Madison Forss
Corey Schloffman
The Band Program – Johnny Morris and Charlie Culp
My self confidence – Megan
Oscar Sena
I will my lacrosse jersey #9 – Dalton Lane
Liam Slavin
I will the Extemp Program and my research binders – Andrew Descalzo
Megan Smolky
Student Council Instagram Account – Chinwe Onwere
Anthony Trinh
Student Section For Football (Go Ham PStiffy) – Patrick Staff
Lizzbeth Villalobos
All of the batons that I have – Skylar Hawk
The clothes that I leave behind – Kate Villalobos
Kody Ward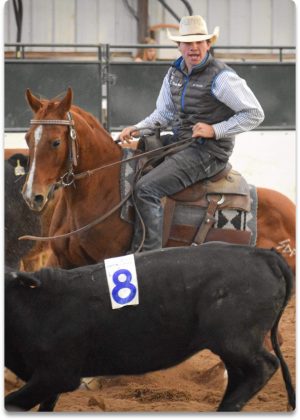 Carrying on the Ward last name at Holy Family – Loralee, Konnor, and Ethan
Brody Welch
The Football Jersey Number 57 – Chance Chvatal
Leader of throwing team – John Hulquest
Alyssa Wells
Track Baton, go break a school record with this – Evie Boyd
Track Jackets, the drippiest HF gear ever to be made, wear it with pride – Moriah Montoya
Tyler Whitlock
Softball jersey #3 – Tèa Whitlock
Ariana Wise
I'm willing baby broom, so that the swim team can continue to sweep all the competition. – Josephine Romano