Rare Seniors
The future plans of seniors from the Class of 2021 who have chosen especially unique majors

Abby Rice
Interior Design @ Heritage School of Interior Design
I have always loved the artistic uniqueness of interior decorating. I love seeing how people can take the blank slate of a new house and make it into any style they want through different paint colors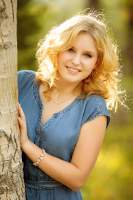 Kaitlyn Genzer
Special Education @ Baylor University
Growing up dyslexic wasn't easy, and having supportive teachers throughout the way really helped me get to where I am today. My heart goes out to others that have similar struggles to mine and I hope to be that supportive teacher to other students. I would like to work with students K-12 with learning differences and help them reach their potential goals!
Celeste Garcia
Architecture @ CU Denver
I decided I wanted to become an architect because of my dad. He's a general contractor, meaning he provides all the means necessary to build a house, and when I was little he'd take me with him to visit the houses he was working on. Since then, I've always enjoyed seeing the development of how to build a new house. After college, I hope to design homes of different styles and even find ways to provide more affordable houses, as the former President Jimmy Carter has done through his Habitat for Humanity project.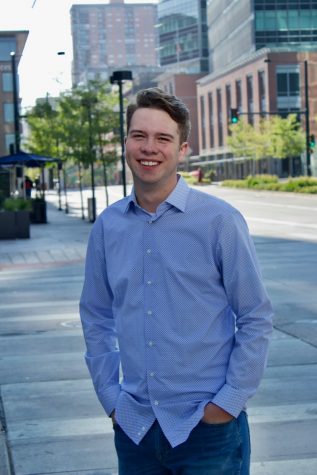 Charlie McMenus
Aerospace Engineering @ Wichita State University
I've always had a fascination with space, specifically rockets and similar technology. Since I was little I was always watching the Space Shuttle launches, and building Legos and model rockets. So as I had to start narrowing down my decision on what to do after high school, Aerospace Engineering seemed like the perfect answer. After college I am hoping to have a career in mission planning, design, aerodynamics, or propulsion of rockets, satellites, or some space vehicle.
Ally Merrion
Kinesiology and Exercise Science @ Colorado Christian University
I have always been really interested in the human body and because of that, I want to be a physical therapist. I am also a serious dancer and have been part of the cheer team since freshman year. I started dancing when I was two years old. I ended up getting hurt dancing and had to go to physical therapy. I had a great experience with everyone I worked with. I want to be a physical therapist for high school athletes and specifically dancers. When I was recovering, they knew how to treat sports like soccer and football. But I want to show how to treat dancers specifically because it is a completely different recovery from a traditional athletic sport.
Tess Tyndell
Criminal Justice @ Grand Canyon University
Both of my parents were in Law Enforcement, and although my mom retired when I was born, my dad continued working with the Department of Homeland Security until my sophomore year. Being raised in a family of police officers gave me many morals I don't think I would have otherwise had. And because of that, I chose to study criminal justice in hopes to peruse a career in law enforcement.
Grayce Magsamen
Public Relations @ University of Indiana
Public relations is managing communications between organization and the general public and creating a brand. After I finish college, I hope to work for a PR firm that represents a variety of companies.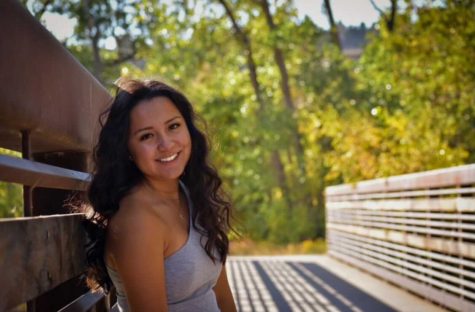 Bella Lira
Political Science and Philosophy @ Loyola
I chose to major in political science because I have found that I feel passionate about government, policy, and ordinance. Using this major, along with philosophy, I hope to go to law school and pursue a career as an attorney, public defender, or to pursue politics. I enjoy public speaking and the power found within the usage of words; I see myself being very comfortable in the courtroom. 🙂
Sierra Sisneros
Biology with Pre-Veterinary track @ Regis University
Ever since I was young, I always told my dad I wanted to be a vet. I want to be a vet because I love animals and helping animals. Half way through high school I changed to wanting to be a teacher because I didn't want to go to school for that long. After a lot of thought I decided not to give up on my dream of being a vet. I decided that I want to do something I'll love for the rest of my life. I'll get the chance to spend everyday with animals and helping them, which is what made me choose to become a vet.
Willa Koster
Film and Television with an emphasis in Screenwriting, Production Design, or Documentary; Minor in Spanish @ DePaul University
I'm pursuing a Film and Television MFA at DePaul University to grow as a professional visual storyteller. Ever since I was a first grader filming skits with an iPod Touch, I've been fascinated by the process and art of filmmaking. I've sought outside opportunities to develop my craft through participating in courses at universities and art centers, attending lectures by professionals, working on freelance professional videography for nonprofits and other clients, and just initiating my own film project to gain experience. I'm excited to begin working with other creative individuals and exploring what stories we can tell through our collaboration. Currently, I'm most interested in an emphasis in Screenwriting, Production Design, or Documentary. But I'm open to experiencing and learning all that I can. Film is a powerful tool able to evoke laughter, tears, and more importantly, understanding. In a world that is more divided than ever, I hope to use this medium to bring people together by creating shared experiences that connect us to the core of being human. Thank you to my parents for exposing me to the arts at an early age and always supporting and sharing in my passion.