On to the Next Level: 26 Tigers Committed to College Sports
The class of 2021 will see the second-largest number of committed athletes. 26 seniors have committed to take their athletic career to the next level. From football to rodeo, this years Tigers will move across the country to display their talent on the big stage.
BASEBALL
Ryan Chacon
Oklahoma Christian University
Connor Cooney  
College of the Holy Cross
Chris Gunn
Doane University
Blake Hammond
Santa Clara University
Izaak Siefken
University of Illinois
BASKETBALL
Alyssa Wells
George Fox University
FOOTBALL
Liam Gray
Coastal Carolina University
Benito Hernandez
Hastings College
Trevin Johnson
Hastings College
Cord Kringlen
Boise State University
Thomas Pittenger
University of Jamestown
Justin Trostel
Western Colorado University
Michael White
John Carroll University
RODEO
David Gallagher
University of Wyoming
Kody Ward
University of Wyoming
SOCCER
Kacy Clements 
Carroll College
Lauren Clingman
Colorado School of Mines
Gianni Maine
Oklahoma Wesleyan University
Dylan McIntosh
Colorado State University – Pueblo
SOFTBALL 
Cassidy Chvatal
 Colorado School of Mines
Carly Eldredge
Dixie State University
Jenna Pfenning
Colorado School of Mines
Toni Schafer
Fort Hays State University
Jacquelynn Siefken
Northeastern Jr. College
Tyler Whitlock
Black Hills State University
TRACK AND FIELD
Brody Welch
Colorado School of Mines
About the Writer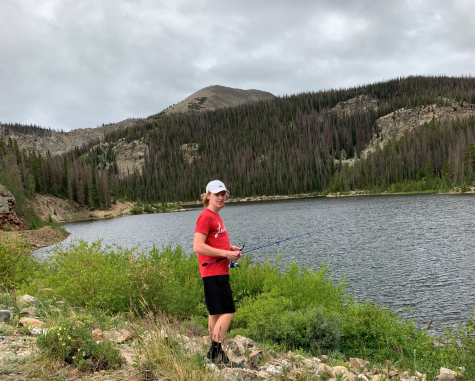 Griffin Keener, Staff Writer
I am a lacrosse player, skier, and future CU Buff. I joined newspaper because I am a good writer, and wanted to shed light on the stories of Holy Family....