Holy Family Sports Madness
March truly lives up to the name of "March Madness".
It seems that everything and anything to do with sports at Holy Family happened during the month of March.
Let's start with basketball. The boys varsity basketball team led by Jackson Ward took them into the playoffs where they beat Grand Junction by a score of 67-56. Going into the next round the boys would have to go up against a tough Mead team, whom they had beaten earlier in the year. The Tigers seemed lack lustered over all and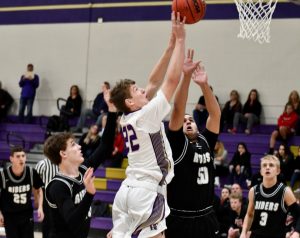 couldn't seem to get a stop on defense. Elijah Knudsen on Mead ended the game with 45 points sending the Tigers home.
The girls team on the other hand were not having trouble winning. Destroying the first three teams they played in the first three rounds of playoffs the girls were up against Mullen. Sadly, the girls fell short and lost 75-50 to the Mustangs. Alyssa Wells on the bright-side won CO Player of the Year in the league.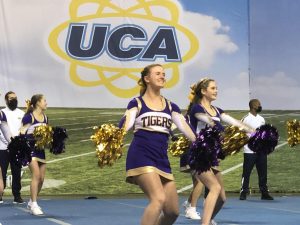 Cheer also had a big month. They competed in the state competition in Colorado Springs against 33 other teams. Led by a large group of seniors the cheer team fell short of its goal of winning a championship and placed 14th.
Baseball is also beginning its season. Led by three D1 senior commits — Connor Conney (Holy Cross), Blake Hammond (Santa Clara), and Izaak Siefken (Illinois) —  the Tigers are aiming high. Despite the potential for bad weather recently the boys are trying their hardest to get out there and play even if it means shoveling the snow off the baseball field.
Soccer has just began their season and are off to a strong start. The boys are 3-0 with a game against Windsor today. Led by Jackson Ward and Dylan McIntosh they hope to continue this winning streak and hopefully snatch a championship this year.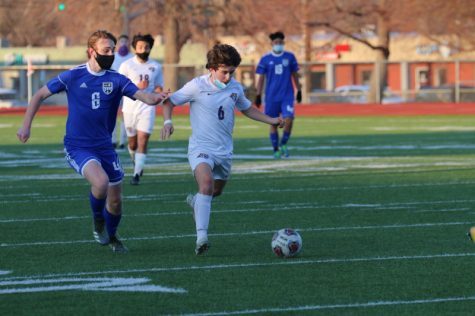 Girls volleyball is off to a 3-0 start as well, and is on the road to a conference title. The girls have a game today against Greeley West and hope to continue the winning streak.
Good job and good luck Tigers!