Sarah Everard Death Sparkes a Global Movement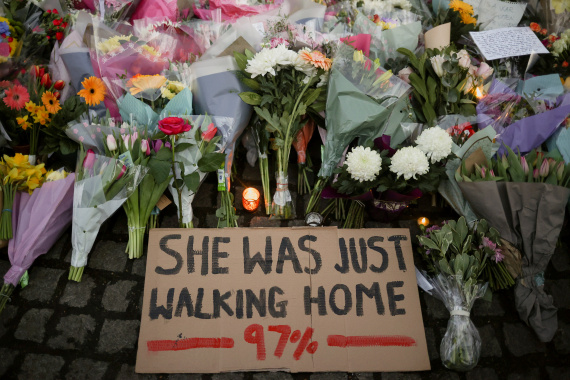 On March 3rd, 2021 in London, Sarah Everard, 33 year old, took every precaution a women is taught. She wore bright clothes, stayed on well lit streets, and called a friend to say she's on her way. But it wasn't enough to stop someone from taking her life.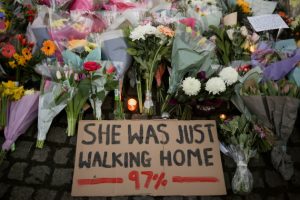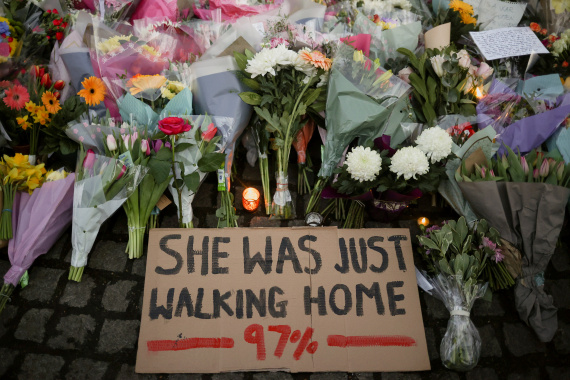 After the discovery of Sarah's body a curfew was placed on women which caused an uproar. The women felt it was unfair because it letting the problem run free and the vulnerable forced to hide or in other words victim blaming. Shortly the curfew was lifted from the women and a new one placed on men instead. This upset the men and started the "Not All Men" movement. They claimed it was unfair to punish all the Men because it wasn't all of them who are committing these crimes.
However the women were quick to respond. In the UK 97% of adult women have experienced sexual harassment and 70% of   women of all ages experience sexual harassment. I'm not a mathematician but I know statistically that it can't be one man that harassed 97% of women in the UK. The women are responding to "Not All Men" with "Too Many Women". Other popular saying such as  "Protect Your Daughters"  are being replaced with "Educate Your Sons" to prevent victim blaming .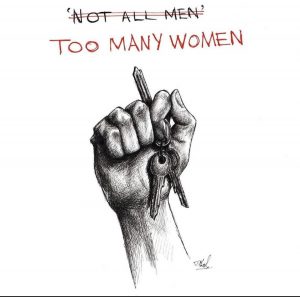 This movement has become a global movement to bring awareness of the sexual harassment women face too often world wide. In the U.S 80% of adult women have experienced sexual harassment. And women ages 16-19 are four times more likely to be sexually harassed.
Women shouldn't have to normalize carrying keys between their fingers or carrying their pepper spray while they walk anywhere. Women shouldn't have to normalize checking their cars before they get in. Women shouldn't be told "you were asking for it" because of the clothes they were wearing
Women deserve to walk the streets freely. Sarah deserved to walk the streets freely.