Chris Gunn: His bizarre trip to a college roster
Imagine for a second that you have never played an inning of varsity baseball.
The next thing you know, colleges are showing interest in having you on their team.
Such is the case for Holy Family senior Chris Gunn. No, he hasn't played much for the Tigers, but he accumulated plenty of tape from his club team Rogue Baseball.
Gunn accepted an offer from Doane College in Nebraska to play for the NAIA school next year.
"They watched some of my recruiting films and seemed pretty impressed, talked to the coaches, and I really like them," Gunn said. "From then on it looked like I was going to play college baseball."
Unprecedented.
And while you might think Gunn would have a bit of animosity towards the school, that is anything but the case.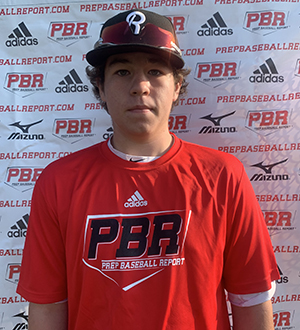 "Coaches at Holy Family really helped me improve my abilities," said Gunn, who will certainly log some innings for the talented Tigers when Season D kicks off in May. "My parents always supported me through everything and got me started in baseball at a young age, and my club team [provided] all the film and playing time to prove I deserve a shot a college baseball."