ACT: Does it Measure My Potential?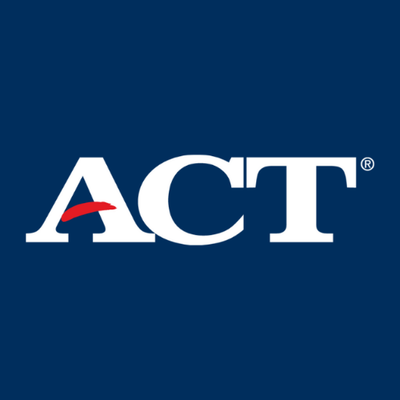 There is a lot of buzz over more colleges becoming "test optional" for the upcoming 2021 and 2022 high school graduates. However, this brings a new question: is COVID the only reason these tests are not good measurements of the student?
High school is four years. Four years of your life that you get to show colleges what you are made of. After you get into a good school, you get a degree. Then, onto the real world… where you can make a name for yourself and be who you are supposed to be. Should your bright future only be based on what you got on the ACT? Junior Carlo Cavalier finds merit in the test, but acknowledges its faults. "Although I don't believe the ACT is perfect by any means, I do believe that colleges should keep it as it is a valuable tool in the admissions process. The ACT allows colleges to view the fundamental academic abilities of students, who come from a variety of different backgrounds and educational systems, by the same standard. Academic ability is the largest contributing factor to a student's success in college, especially at more selective and academically rigorous institutions such as Stanford and Harvard."
Going to any college is a major accomplishment. There is no such thing as a "downgrade" college. What fits for you, fits for you. No matter the school, whether it be Ivy League to show off your nerdiness, in state to stay close to home, or anything in between, the ACT can determine where you go. No matter what, it is a major source of unneeded stress.
Do you get good grades? Great! Do you volunteer? Awesome! Have a job? That work ethic will be great and you will be able to show it on your college application! All of these qualities, but not a good test taker? Well… good luck.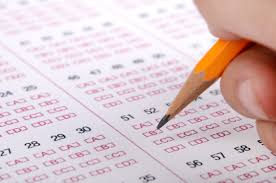 The ACT is a standardized test that goes over subjects of English, math, reading, science, and (optional) writing. Each section is timed, ranging from 35 to 60 minutes. Here at Holy Family, the school sets aside a day for the juniors to take the test in the classrooms with teachers as the proctors. The school also provides resources for students to take practice tests to study as much as they want, and ultimately obtain that good score.
On the day of the test, (Tuesday, March 2nd this year) after you wake up early, eat a healthy breakfast, and get some caffeine in your system, you sit in your desk and test. Woven through this rough schedule is a panic attack about every two minutes because of the stress surrounding the score you "need" to get. Then, after all the hard work and anticipation is over, you have a nice 3-8 week period of even more stress from the unknown while you wait to receive your score out of the total 36 points.
One can argue that those who are smartest will get the best scores, and should ultimately be rewarded for their smarts because of it. However, many people who are plenty skilled in school do not do well on tests because of the high pressure situation they are, so when a test with such high stakes is brought up there is no hope. Still, it does bring in a form of standard across all schools. Carlo comments, "Grades and GPA are highly subjective and vary from school to school, and from student to student. A student in Colorado could have a B in their English class, but a teacher that pushes them extremely hard and grades with no mercy. On the other hand a student in California could have an A in a similar English class, but their teacher couldn't care less about teaching the content, and hands out A's like masks at a public gathering (thought this analogy was sucky but kind of clever)."
There are plenty of other ways for colleges to evaluate the work ethic, study habits, personality, and smarts of students applying. The normal school curriculum has tests woven in that students take, and if they study for them, their GPA will show it. However, Carlo is correct in saying that: "Curriculums vary so much from district to district and state to state, that it is impossible and unrealistic to assume and ensure that students are learning the exact same topics nationally. Coming from a school like Holy Family, which has challenged and pushed me academically, I see the ACT as a way to apply the knowledge that I have learned and that my report card reflects." If a student works hard all year, their grades and classes they take will reflect it, but only if their curriculum and teachers demand it of them. Extracurriculars should be more of an influence on acceptance, as they show who the student is outside of school, bringing a more wholesome idea of the person themselves.
Having knowledge in what the ACT deems "standard" may or may not be a reasonable measure of an applicant's aptitude, ability, or fit for a college, but it is definitely a part of the process. Each student is unique, and forming themselves for a single stressful test does not necessarily teach them how to actually be prepared for their life outside of high school. However, if hard work is put in and a few deep breaths are taken, the test can ultimately reward those who work hard and deserve a good score.