Senior profile: Izaak Siefken and his one last season with Holy Family
Izaak Siefken a man of many words.
Not only a complete genius when it comes to school work but also a excellent baseball player.
Izaak is Holy Family's star starting pitcher and is trying to lead this years team to state championship this spring.
Izaak is a four year lettermen and is following in the footsteps of his older brother Westin, who now plays at the Colroado School Of Mines.
This year Izaak is the star player and it's not just him who is trying to lead this team. Connor Cooney (signed at Holy Cross University) and Blake Hammond (signed at Santa Clara University) are also attempting to take this years team to a 4A title.
All three of these men are all committed already to play at the college level. Izaak will be attending the University of Illinois next year.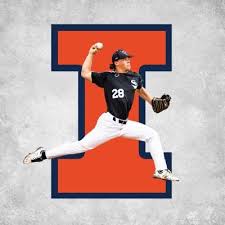 When asking Izaak why he picked baseball to be his sport of choose he said, "Baseball is fun."
Izaak believes this years team is one of the best they've had athletically in a while.
Izaak was one of the many bummed out at the loss of the baseball season last fall because of the pandemic.
"I was very sad," he said. "I thought we had a very good chance at being number one last year."
Hopefully Izaak and the fellow Tigers can compete at a high level this season and bring home a championship. I have heard they need a Slugger, maybe I'll sign up.