Understanding the Honors Diploma
The good, the bad and the ugly of a storied HF tradition
The honors diploma has been a valued tradition at Holy Family for many years. Each year, a group of qualified seniors will be informed of their ability to possibly graduate with the honors diploma, if they are willing to put the work in. 
In order to be considered for the honors diploma, Holy Family seniors must have taken at least eight Honors or Advanced Placement courses, with a grade of C or better at the end of each semester. Administrators will also look into a student's attendance record, along with their overall conduct and participation at school. Additionally, students must have a cumulative GPA of 3.5 or higher (Class of 2021 and 2022), which is getting bumped up to a 4.0 or higher for the Class of 2023 and 2024.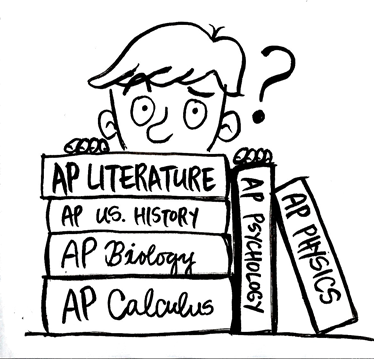 But that's not all, if you are among the seniors to be selected for the Honors diploma, you must then complete a summative paper or presentation. This year due to COVID restrictions, only the paper is being offered to the Class of 2021. This aspect of the Honors diploma can be seen as a conflict for many students. The reasoning behind this is that students have already worked tirelessly to keep their grades up, and have taken at least eight (if not more) Honors or AP classes, why should they have to write an essay? Not to mention how the paper is expected to be written during the stresses of senior year, when both college and scholarship essays are also due. 
Holy Family Senior Mikayla Truong explains, "I feel like the essay is both good and bad as a final requirement. It is good in the sense that it ensures only people who are serious and willing to put in work for an honors diploma gets one. On the other hand, after considering the amount of academically rigorous classes we were all required to take in order to be eligible for the honors diploma, I feel as though the essay should be more of a reflection and summative essay for us rather than one that will be heavily analyzed and reviewed (with the chance that someone will be denied if they are unable to write a suitable essay). I feel as though our extensive work in honors and AP classes during the last four years should be enough to prove that we are all intellectually at the level required for the honors diploma."
Mikayla explains how the essay can ensure that only students who actually want the honors diploma will get one. But haven't student's already shown their academic merit by being in advanced classes and earning good grades? Mikayla also brings up the topic of the essay itself, and questions if the topics that students are allowed to write about, will really give an accurate representation of the students academic merit.
In my time as a Holy Family student, I have met many exceptionally smart people. I have met people who excel in English, and can write beautiful essays in the blink of an eye, and I've also met people whose specialty is in math or science. Students who excel in math or science may not be the best at writing essays, but they are still very smart and motivated none the less. If this exceptional student, who just happens to be better at math and science, can't write a good enough essay, does that mean they aren't worthy of the honors diploma?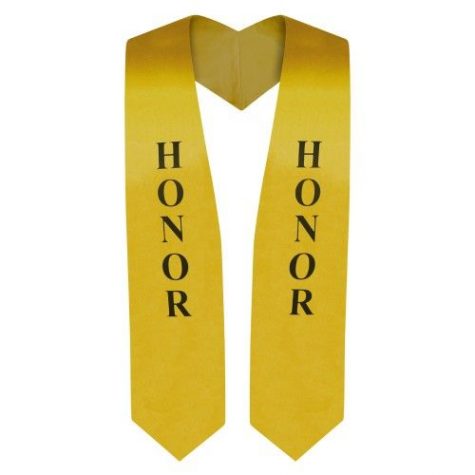 Overall, the honors diploma has been seen as one of the best achievements a student can have at Holy Family High School. Mikayla continues to explain, "I think that the honors diploma is good to have in the school because it gives an opportunity for students to strive towards more academically challenging courses if they want. Which I feel is an important aspect of the honors diploma because it is not something forced on the students, rather it is an opportunity that is given for all those who are looking for it. In that sense, I feel like the requirements to get the diploma are reasonable because it is not overly easy to accomplish, which maintains the high honor associated with the diploma but it is also not unreasonably hard which helps students maintain their mental health and extracurricular life without feeling like all of their focus has to be on school work in order to obtain the honors diploma."
Mikayla explains how the honors diploma is a great opportunity that all student's have the chance to earn, without it completely overtaking their lives. Mikayla brings up a good point, which is that the honors diploma is completely optional, and no student is required to work towards earning the diploma. 
For student who does earn the honors diploma, they will receive an honors sash to wear at graduation, and a different diploma. Both of these awards are nice, but do they actually help the student in any way? By the time a student would know if they would have received an honors diploma, they would have already applied, and been accepted to universities. Since students don't have the opportunity to include receiving the honors diploma in their college applications, what really is the purpose of the honors diploma?
When asked if the honors diploma is a good contribution to Holy Family High School, Fran Saulino states, " Yes it is a good thing, and the final requirement for the paper or presentation you get to know the candidate better, it is an honor and very important to our parents."
Overall, the honors diploma has been apart of Holy Family High School for over 30 years. It is a valued part of our community as Kathy Martinez also says, "It is an 'honor' to have a honors diploma".