Hard Work Pays Off: Cord Kringlen
Senior O-Lineman headed to Boise State
There are only a select few student athletes who go on to play at the next level for football, let alone a Division I school. According to scholorshipstats.com, Cord Kringlen is the one student in every 57 that will go to play football at an NCAA Division I school, Boise State.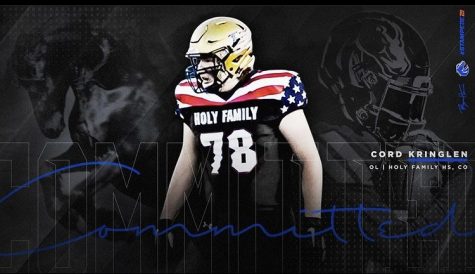 Cord was a left tackle for the Holy Family who has gained accolades in his tenure while playing for the Tigers. He was a three-time All-Conference  players as well as All-State and All-Region for his play.
Not only did Cord excel on the field for the Tigers over the past four years, but he more than exceled in the classroom as well.
It is a challenge for many students across the globe to balance the responsibility of extracurricular activities with their work load but this is especially evident at a school like Holy Family where you are driven to do well despite the large workload that you will endure. Cord was no stranger to this, having taken multiple advanced classes throughout high school.
Cord was very confident in his ability to get through the struggle of being a student athlete.
"I was able to get good grades because I focused heavily on time management," said Cord, having carried all four years with more than exceptional grades.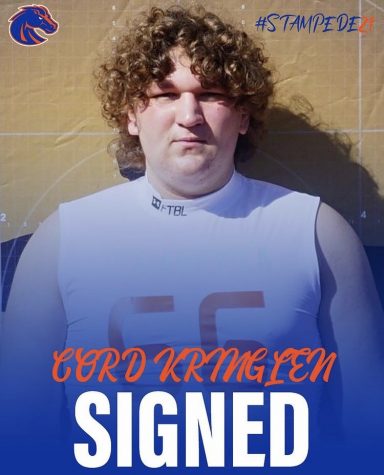 The average student athlete must try to manage all of these things, but many also do not have to deal with the recruiting process. Not only does Cord work hard on the field and in school, but he also goes the extra mile working out while outside of school.
He has been going to Six Zero Academy to workout for a very long time and the work has paid off with Cord being able to overpower people on the field and excel in the weight room. This extra work on and off the field has earned him looks from multiple schools for football, but with that he had to manage visits to different colleges since his sophomore year.
This is paired with keeping a high social media presence along with speaking with many coaches whether it be text or call alike. It's amazing that he was able to succeed in school, on the field and in the college recruiting process alike.
"The hardest part of the recruiting process was staying in touch with the coaches through the Covid problems," Cord described when asked about the challenges of the process for him. This was a problem for many athletes in all sports that want to play at the next level.
Cord was able to produce in school and on the football field for four years but with this he has made great memories as a Tiger. When asked his favorite moment as a Tiger he said, "The best part of football was the locker room right before the game and playing against Evergreen."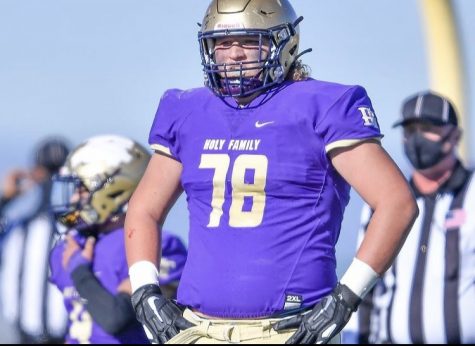 Cord has set a great example for his teammates and the classes below him in how hard work on and off the field with get you far if you're willing to put in the work. Good luck to him and his journey at the next level at Boise State University, Boise got one heck of a hard worker for the next four years.