Celebrating Black History Month
Black History Month is a celebration all Americans should enjoy, honoring those who helped build the American society we know today. However, not everyone actually celebrates, or even knows how. Chinwe Onwere, a junior here at Holy Family, has some tips from her own personal experiences.
When asked how she celebrates the momentous holiday, Chinwe responded, "I personally celebrate Black History month by fully immersing myself in the music, poetry, and literature of black authors, singers, and artists. Personally, I love poems by authors such as Maya Angelou, Langston Hughes, and Toni Morrison, as well as books by contemporary authors such as Angie Thomas."
Chinwe not only celebrates Black History Month in her own way, but also has advice for those looking to celebrate. Her main message is that everyone should do their best to really understand its importance and significance.
"Black history month is about celebrating the impactful contributions that blacks made that we often overlook, the great contributors of our society that are hardly taught in our classes." she shared.
Chinwe wants to those who are not usually acknowledged to be celebrated, including Granville Woods (who helped create a fast electric railway), Garrett Morgan (who created the three-point traffic signal), Madame C.J. Walker (who created revolutionary hair care), and more.
Most important, it is necessary to acknowledge Black History every day of the year. Chinwe says it beautifully: "Black History is more than just one month, more than just the 28 days of February. It is about a culture, a movement – about the lives before us, and the lives that will continue after us. I also believe that black culture and history, specifically in America, is so profound – that to be called 'American' is more than a race or ethnicity – that celebrating black history in America is celebrating American history."
About the Writer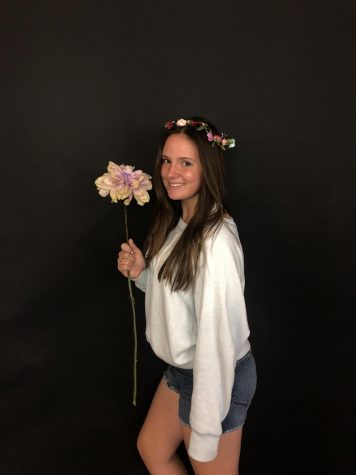 Mia Paulson, Staff Writer/Editor
Hey ya'll! My name is Mia Paulson and I am so excited to be a part of the LampPost team! I joined the school newspaper here at HF because I love writing!...