Tiger HBO Max Recap
Tiger Woods is one of the greatest athletes of all time. A man who broke the color barrier in golf while crushing the competition at a young age. A man who's seen as not even human. That idea is what HBO Max thrived on while making Tiger.
Tiger is a two part documentary that shows the rise and eventual downfall of Tiger Woods. The documentary shows a clean look into the young life of Tiger Woods, where he is mentored by his father and eventually gets into his demise as a adult.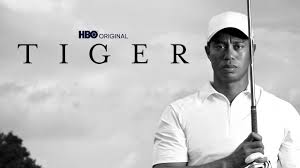 The documentary goes deep into the life of Tiger and shows all the flaws in both him and his family. The documentary starts by showing Tiger at a young age quickly showing his talent in the game of golf. But this part of the documentary focuses less on Tigers golf game and more on his personal life with his father.
Tiger's father Earl Woods seems to be a loving caring father who just wants to see his son succeed. But as you go deeper into the rabbit hole, it seems that Earl might want to see Tiger succeed a little too much. In an interview with one of Tiger's elementary school teachers, she says that Tiger asked the teacher if she could ask his dad if he could play other sports instead of golf. Earl apparently responded to that question by saying, "Tiger needs to concentrate on his golf." Tiger was less than 10 at this time.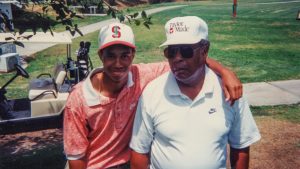 The documentary then starts to speed up in time. Tiger quickly becomes a phenomena at the age of 19, and sooner than later gains notice from the PGA. The documentary does a great job at showing Tiger's game and how he is chasing the title of becoming the greatest golfer of all time.
Tiger becomes so popular in 1996 that he signs a $40 million deal with Nike. The next year, Tiger quickly wins his first Masters in 1997 at age 22. The documentary continues to show Tiger's countless victories year after year after year while focusing on his loving connection with his father.
Tiger slowly parts ways with his father as he grows up and decides to get married to Elin Nordegren. Earl slowly grows old and eventually gets sick and dies in 2006. Tiger takes a short break to morn his fathers death, and comes back in 2007 and wins the PGA Championship. From there the documentary then shows the human side of Tiger Woods.
After Tiger Woods wins the 2008 US Open, Tiger develops a friendship with Michael Jordan and Charles Barkley. These two men are obviously women lovers and are known for gambling in Vegas. Tiger is known as the definition of perfection, no problems, no secrets, nothing. See the problem?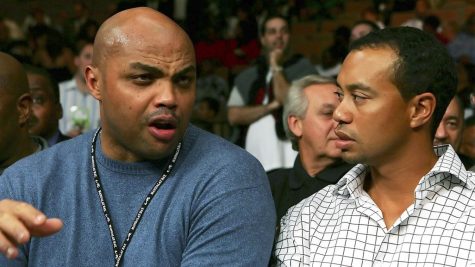 Tiger from these trips to Vegas with his friends ends up cheating on his wife and recent child. A news company slowly starts to create a story around these scandals to release to the public later. Tiger becomes more and more and more involved with other women while in Vegas while still being married. This is where the documentary brings in Earl again.
Earl, who was married throughout his whole life, seemed to also be a ladies man while Tiger was only 17. Earl would apparently bring random girls to the golf course while Tiger was practicing, and after practice he would take these girls back to his RV for drinks. Tiger saw all this and to nobody's knowledge until 2008 was affected by this.
Tiger's secret eventually came out, and the world was shocked. Tiger was known as being the definition of perfect. Once these allegations came out, Tiger's flaws were shown and the world was shocked.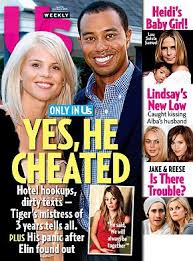 From there, Tiger's life seemed to plunge downwards in a fiery blaze.
Tiger a couple days after this story was released, Tiger crashed his 2009 Escalade through hedges, a tree, and then eventually into a fire hydrant. The crash was loud enough for his wife Rachel to hear and she ran outside the house and grabbed Tiger out of the car, who was unconscious.
Once the police showed up, they looked for something that might give a reason on why Tiger might of crashed the car. No alcohol was found, but Tiger has serious back pain from his violent golf swing and was on prescription Vicodin Pills. Tiger ended up causing serious damage to both him and the car.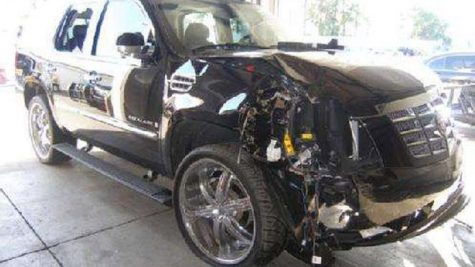 After this, Tiger released a statement to the press. Tiger said, "This is a private matter and I want to keep it that way. Although I understand there is curiosity, the many false, unfounded and malicious rumors that are currently circulating about my family and me are irresponsible. The only person responsible for the accident is me. My wife, Elin, acted courageously when she saw I was hurt and in trouble. She was the first person to help me. Any other assertion is absolutely false."
The statement wound up having the opposite effect, largely because on the same day that he released it, Us Weekly published a report suggesting that Woods had an affair with yet another woman: Rachel Uchitel, the nightclub manager. Tiger apparently was having a 36 month affair with this woman and was trying to get rid of the evidence.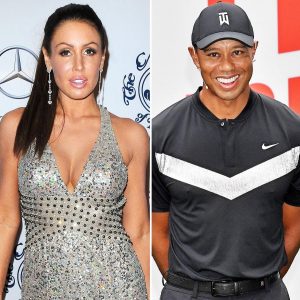 After this story came out, Tiger released another statement. "I have let my family down and I regret those transgressions with all of my heart. I have not been true to my values and the behavior my family deserves," it read. "I am not without faults and I am far short of perfect. I am dealing with my behavior and personal failings behind closed doors with my family. Those feelings should be shared by us alone."
Tiger went dead silent after that, until finally in February at a PGA headquarters he finally talked to the press. "I was unfaithful, I had affairs and I cheated. What I did was unacceptable," he said. "I hurt my wife, my kids, my mother, my wife's family, my friends, my foundation and kids all around the world who admired me." Tiger then followed up by saying that he's going to get some help and also take a break from golf.
He lost sponsorship deals with big guns like Accenture, AT&T, Gatorade and General Motors, though Nike stood by his side. His marriage with Nordegren eventually fizzled, with a divorce announced in August 2010.
Woods's hiatus from golf did not last long, as he returned to the links for the Masters in March 2010. He was never quite the same after the scandal, in part due to years of back troubles and multiple surgeries. He won his only major post-accident in 2019 when he earned another green jacket at the Masters. Afterward, President Donald Trump announced that he would be awarding Woods the Presidential Medal of Freedom.