More Than Just School: The Impact of Education on the Native American Community
Approximately 50,000 Native Americans reside in Colorado, from primary tribes such as the Southern Utes, the Apache, the Comanche, and the Shoshone. Most American Indians live in urban areas such as Denver, ultimately a result of the years following World War II due to job expansion. Within these cities, they created a distinct Native-American community and created organizations that represent, advocate, and promote equal rights and opportunities for American Indians. 
These organizations not only help Native American communities economically through financial aid or school tuition, but they also help to spread awareness about various forms of outreach that we ourselves can participate in. The American Indian College Fund, or the AICF, is an organization that does just that, advocating for the education of American Indian youth by offering scholarships as well as access to various programs in order for them to graduate. 
The American Indian College Fund, located in Greenwood, Colorado, is the nation's largest charity that supports American Indian education since 1980. It has received excellent ratings from independent charity evaluators and is the nation's top 100 charities named to the Better Business Bureau's Wise Giving Alliance.
"Our values are based on the idea that every Native American who wants an education should be able to have one," Dina Horwedel, the director of Public Education and Communications, stated. "We believe that 'Education is the answer' to transforming the lives of Native students, their families, and their entire communities."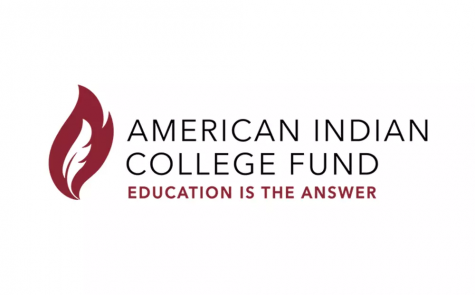 When talking about education, it is crucial to look at the disparities within the education system and the lack of access that certain groups of people have over others, whether that is on economical or racial lines. It is an undeniable fact that Native American students have experienced a lack of funding within their schools for the adequate resources that are needed to continue into higher formal education. 
"Native American people experience higher rates of poverty than other groups according to the U.S. Census Bureau, and as a result, only 14.5% of American Indian and Alaska Native people aged 25 and older have a college degree – less than half of that of the overall population," Horwedel stated. 
Since the COVID pandemic, outreach has been shifted to accommodate the new guidelines put in place. The staff of the American Indian College Fund now regularly rely on emails, phone calls, and zoom meetings to continue their work in the midst of the pandemic. They have also made sure that the students of the Native American community have the appropriate access to food, Internet, medicine, as well as emotional support during this difficult time.  
"Last academic year we provided $9.25 million in scholarships to American Indian students, Horwedel explained; "With scholarships, programs, and community support totaling over $237 million since its inception."
"The best part of being involved with the College Fund is seeing the impact that education makes not just on our students, but also on their families and entire communities. Over the years it has been so rewarding to see students succeed knowing we made a difference not just financially, but because we believed in their success and encouraged them to make their dreams become a reality," Horwedel expressed.
"One particular story comes to mind of a woman who started college late in life to get a certificate. That led to an associate degree, then a bachelor's degree, and then a master's degree. And now she has gone full circle and is teaching at her local tribal college, helping other students to succeed just like her college did for her."
The value of education lies beyond memorizing and regurgitating facts, getting good grades on tests, or being top of your class. It is about truly becoming not just only a student at school, but a student at life, learning through the experiences and hardships of this world. As shown by the work done at the American Indian College Fund, education can empower individuals and whole communities, promising not just a better future, but a better present.