COVID Clubs: What the Heck is Even Happening?
As we have said time and time again, this school year has been rough. We have been through countless changes, changes, and even more changes, but we are hanging in there. Amongst the crazy, the main focus has been keeping us in school and allowing us to play sports; however, there is an overlooked subject that is a big part of making high school, high school.
Clubs are an important part of many students' high school experience, and Holy Family has many more to offer than most people realize. From Speech and Debate to the Tri-M Music Honor Society, students from all four grades participate in pretty much anything you could imagine.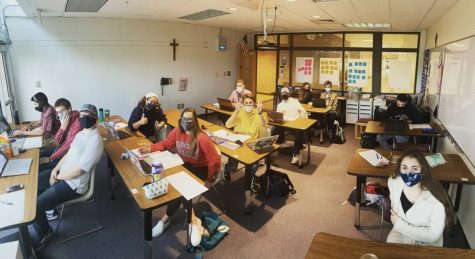 In these trying times, sports have been the top priority as far as extracurricular activities go, so most clubs have been cancelled this year with only a few exceptions.
"It's stupid, if we're able to be at school we should be able to go to clubs" said president of the reading club, Mia Paulson. While many agree with Mia, there are certain precautions that need to remain in place for our collective health and safety. Dean Patricia Darschewski commented, "As of right now there is not a timeline to start clubs up again. Things change day to day."
Before you start blaming the school, let me tell you that you should actually be blaming CHSAA. The Colorado High School Activities Association has taken ridiculous control over high schools this year, and one of the effects of this is the halting of clubs.  CHSAA is not currently allowing most in person clubs to occur. "We are really limited as to what clubs are allowed to have this year due to COVID. The ones that I am aware of that were given permission to continue were Speech and Debate, StuCo, Mock Trial, and Unity in Diversity," said Mrs. Darschewski.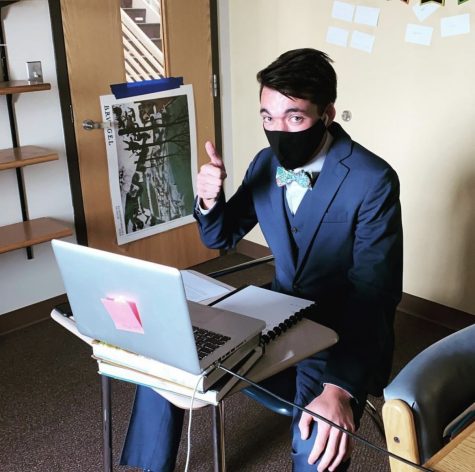 So what does that mean for the clubs that are happening? Speech and Debate is one of the most successful clubs at Holy Family, led Mrs. Cillessen and Mr. Willden. The team has been practicing in class and competing in virtual tournaments since November. Tournaments are held every Saturday and so far have been going great!
Mock Trial, led by Ms. Baker, has also been allowed to take place. Practices in preparation for the Mock Trial Date on February 12-13 are taking place after school. Team A and Team B are meeting Tuesday and Thursday, doing full run throughs of their cases. Traditionally, Mock Trial is held in an actual courtroom; however, this year it will be held over Zoom in an abundance of caution.
With almost every club Holy Family offers canceled this year, avid club participants have been frustrated by the lack of after school activities. So far there is not a whole lot anyone can do about it, and it looks like clubs might just have to wait until next year.