A Blue Blue Blue Christmas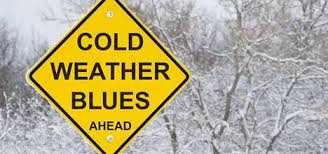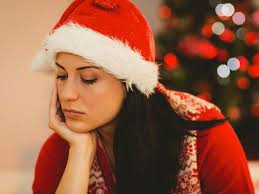 Every year when the weather gets colder the holiday blues begin. It's a common occurrence to get SAD (seasonal affective disorder) as the holiday season starts. With less amount of sunlight the feeling of holiday loneliness can be a little much at times.
You're not alone in your feelings.
About 20 percent of Americans- roughly 76,400,000- experience seasonal effective disorder every year. SAD is 4x more common in women according to Psychology Today. (Do your mom a favor, do some dishes and maybe give her a hug.)
If suffering from SAD, it's important to take care of yourself to prevent further symptoms. There are many things you can try to beat the winter blues but here is a small list of ideas:
Exercising is always a great way to keep the body and mind active and healthy.
Taking fish oil and vitamin D. Our main source of vitamin D comes from the sun and according to the National Library of Medicine taking supplements can improve your mood. Fish oil improves the cells function in the brain.
Meditating stimulates the left prefrontal cortex that is associated with happiness.
Light therapy produces UV light to give the effect of the sun. It affects brain chemicals that are linked to mood, sleep, and easing SAD
Tryptophan supplements helps the body produce melatonin and serotonin.
Of course reaching out to friends, family, and doctors is a great idea. Hanging out with friends and family is always a good way to beat the winter blues. If your situation is serious you should talk to your doctor.
Spreading Christmas cheer can always improve your mood and others around you.  Making Christmas treats, Christmas crafts, seeing Christmas lights, are singing Christmas songs always fun ideas!
If Christmas is not feeling like the "most wonderful time of the year," consider talking to a trusted friend or family member. SAD has treatment options available, so reaching out can help you feel more holiday cheer. Remember that no issue is unimportant, especially when it comes to your mental health. Test out some of these ideas, and try your best to savor the holiday spirit!