Christmas Decorations
Every neighborhood has at least one house that goes all out with Christmas decorations on their yard. My neighborhood has a few families embracing the Christmas cheer, including the Kahlers.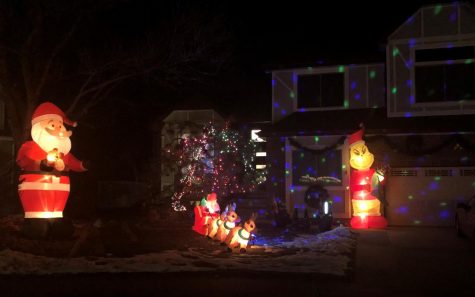 They have done their best to go above and beyond with their decorations, and have been continuing this tradition for about 30 years. Mr. Kahler comments, "Ever since my kids were little we always did it, and now with the grandkids we still do it."
The Kahler family would say that Christmas is at the top for favorite holidays for sure. They like to decorate because of their grandkids' enthusiasm for the holiday, and their own love for Christmas cheer. Their elaborate Christmas decorations, on the outside and inside of their house, take quite a while to make perfect- this year totaling to around four hours.
The Kahlers are not the only house that have outstanding decorations in my neighborhood. There are actually many houses that I love to drive by because of their passion for the holiday.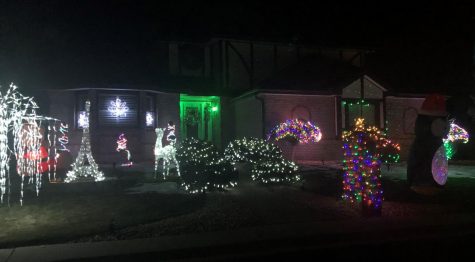 Some Christmas decorations these families use include Christmas lights (lots and lots and LOTS of those), some blow up characters like Santa, the Grinch, and Christmas trees, projector lights, and even fake snow! When we're lucky, this fake snow is matched with real snow, thanks to Mother Nature getting into the holiday spirits as well!
More people should go all out with Christmas decorations that bring nothing but cheer to those around them! Plus, who doesn't love driving home through a winter wonderland?