Welcoming Ms. Nowak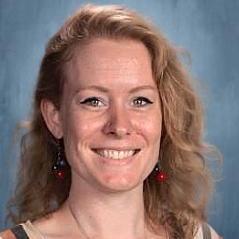 New to our Holy Family staff this year is Ms. Nowak! Growing up homeschooled in Arvada Colorado and attending college at Benedictine College in Kansas, Ms. Nowak has always stayed close to home. Holy Family allowed her to stay in this beautiful state while pursuing a career she loves, though she did not always expect to become a Catholic high school teacher.
"God's funny that way," Ms. Nowak explains. "Actually, I had a high school teacher who,
I thought, was so talented at brainwashing students so that they would think they were thinking- but… you know…weren't actually thinking. That teacher inspired me to teach and not do that."
Though she may not always have pictured working for our school, she is a wonderful addition to our community. Ms. Nowak teaches three different classes at Holy Family- Jewish Testament, Catholic Morality, and Latin II. She describes her teaching style as "Thomistic Ancient Greek Vaudeville."
Beginning at a new school in the midst of a pandemic is obviously a challenge, though like the rest of us Ms. Nowak has faced this head on and has transitioned to our school well. 
Outside of school, Ms. Nowak's creativity is seen in the time she spends with her beloved dog Jameson, as well as acting and directing. She also writes her own music and enjoys singing.
Fun fact shared by Ms. Nowak: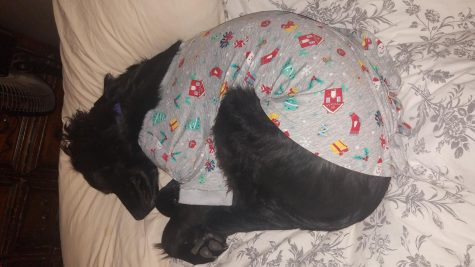 "Johann Sebastian Bach had fewer instances of parallel fifths and octaves than he had children. That's a kind of attention to detail which I find unfathomable."
Ms. Nowak is able to express her creativity within her job as a teacher. Her passion for her career and the topics she teaches, as well as her joyful and humorous personality, is clear in how she speaks of her students. 
"It's really great to enter more deeply into conversation about Theology with high schoolers," she explains. "My students have sharp wits and keen insights. They help me to better understand what we're learning and look at things afresh. My least favorite part [of teaching] is probably the absurd lack of puppies available to talk to."
Holy Family is truly blessed to have the new addition of Ms. Nowak to our staff. Please join me in welcoming one of our newest teachers!