Life In Remote Learning
The choice to go remote wasn't an easy decision because of  all of my friend and the amazing people in the Holy Family community. I decided to go remote because of everything going on in my family life and for my mental health. My mental health started to decline due to all the stress put on from school combined with everything going on at home. My family and I felt it was best to do remote learning until second semester.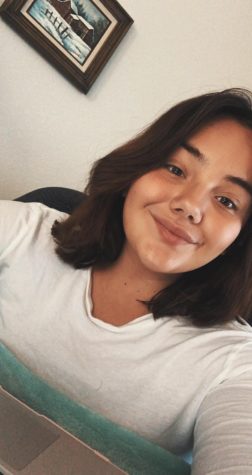 So far during my time in remote learning, my stress levels have gone down for the school side of things. I have had more time to deal with everything going on in my family life. Remote learning is helping me stay caught up on my assignments and able to have time for my family. Family has always been my top priority.  Distance learning has given me the opportunity to have more time for myself, my family, and less stress so I can focus on getting my grades up.
Distance learning might not be for everyone but it has really helped me. Remote learning has given me the opportunity to do what I love and have more time for it. Which is my horses, riding them to practice for rodeos, and just for fun.
Let's talk about my set up. You might be thinking its at a desk but no, I tried working in the office for a few days but it just didn't work for me. My new set up is the soft gray recliner in the second living room. I just put my computer on my lap and my blanket of course.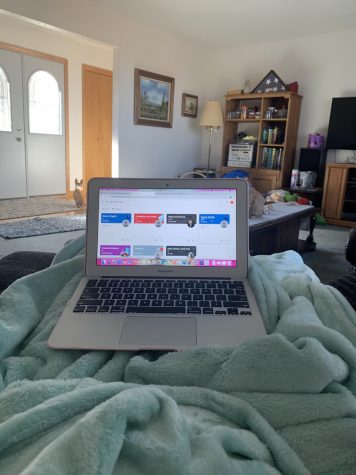 Remote learning was a bit difficult in the beginning. I have learned to adapt to this type of learning by watching the class videos that are posted to classroom and not being afraid to ask for help when I need it. Remote learning for me is my ideal situation because it has taken off any added stress put on by school. I can now say that I have time to be myself which is exactly what I needed.  One thing I can say I miss about being in person is being around my friends.
The most important thing to me is happiness and finding a calm state of mind. Remote learning has, in a sense helped me find my happiness and calm state of mind. There are many things that I miss about being in person. Remote learning may not be an ideal situation for everyone, but the best choice for me was going remote. I don't regret my decision I have had time to grow closer with my family and deal with many hardships that had been weighing me down throughout school.