Volunteer Opportunities are Out There
Look no further than Broomfield's Joyful Journeys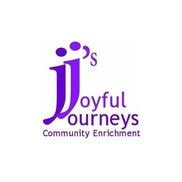 It is clear that the pandemic has limited the way people are able to participate in their community. Schools may be going back in session, but things are still far from normal. In a time like this, helping others is more important than ever.
Although the school year definitely looks different, Holy Family still requires a certain amount of service hours per grade; and for good reason.
Various studies have shown that volunteering increases happiness and a sense of self purpose. But above all else, volunteering is crucial for getting people the help that money cannot always buy.
For something that shouldn't have to feel like a chore, students admit that finding volunteer opportunities is an assignment within itself. Many organizations have age restrictions, which makes it harder for those under 18 to find consistent ways to participate. Luckily, there is a solution that can make a life changing difference for everyone involved.
Broomfield based Joyful Journeys is a non-profit organization that provides various opportunities to become involved in helping the community. Tutoring young children, coaching cheer, and helping in the store are among a few of the ways that students can immediately see and feel the impact of giving their time to someone who needs it more.
Everyone knows that community service and leadership roles are an important part of getting into college, and Joyful Journeys can make a college application glow even more.
The Young Leaders Board at Joyful Journeys is designed for high school students, giving them a way to fulfill leadership roles that colleges desire.  Providing many off-site opportunities, volunteers can work with animals, help kids, work at food banks, and organize other events. Students can choose to volunteer based on what they are passionate about and can gain new experiences.
Joyful Journeys is looking for more high school volunteers! To find out how to join the Young Leader's Board, contact Tasha at [email protected].