HF Strives for Unity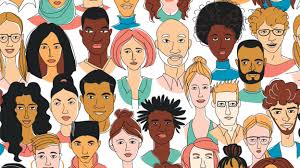 This year Holy Family has launched a brand new group for student life improvement, the Unity and Diversity Group. As a school of predominantly white students and staff, many people of color here feel out of place, so the administration decided to do something to help.
Headed by Mrs. Kateri Williams and supervised by Mrs. Patricia Darschewski, the Unity and Diversity Group is an administration led organization dedicated to inclusion, positivity, and appreciation of all different ethnicities and cultures at Holy Family. So far, the group has been responsible for the announcements about Hispanic Heritage Month, and will continue to do things similar in the future.
"The group is relatively new, but we still have started implementing ways to help. Each day on the announcements there is a fact about Hispanic Heritage month, showing our appreciation for the Hispanic community not just in our school but in our country. There is still a long way to go, but as the group progresses I hope we help even more through various ways" said junior Chinwe Onwere.
The Unity and Diversity Group's aim is to bring uncomfortable conversations to the table. "We're trying to bring the idea of unity to Holy Family and right now we're in the stage where we're really trying figure out a way to open up the conversation about diversity," said junior Katie Kirwin. This effort has been a long time coming and many people are relieved it's finally here.
While racism is always a hot button topic, in the school setting it's hardly ever talked about in a constructive way. This group is making leaps and bounds to find ways to fix that. "I think that the diversity group is needed not only to 'diversify' the student body, but to also open up tough conversations about racism in this school. People often don't want to deal with these issues in fear of 'offending' anyone, but that only makes matters worse for those who have to go through these experiences every day," Chinwe shared.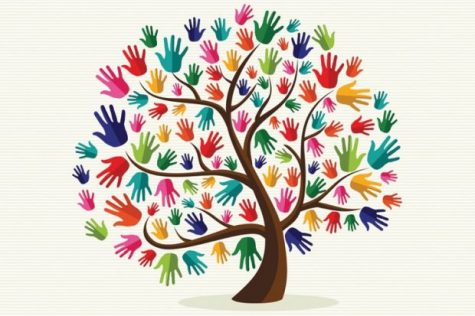 Overall the group has had a positive affect on the students involved and even some students who aren't. Chinwe commented, "The effect has definitely been positive. We have only had two meetings so far, but I have gained such meaningful connections with the other members, and we have initiated talks about racism, socioeconomics, and politics that I hope will be continued with the rest of the school body."
Racism happens everywhere and whether we want to believe it or not, it even happens at Holy Family. These instances are absolutely devastating, but the diversity group has been making steps to combat this and is actively looking for ways to reach the entire student body. "I have experienced racism here, but the group is definitely creating positive change," commented senior Matt Siurek.
These problems aren't commonly talked about, many people want to brush it under the rug and pretend it's not happening, but it is for this very reason the diversity group is necessary and making change.
As a student body, it is our responsibility to be open minded and attentive listeners.  One of the greatest goals of the Unity and Diversity Group is to expand to the entire student body and staff. "Holy Family can help support this group by being willing to listen and engage in these conversations," Chinwe commented.