The Race For The Cy Young in the National League
The Cy Young award, the most prestigious award a pitcher in Major League Baseball can get.
The award is given annually to the best pitcher in each league. From its establishment in 1956 until 1966, it was presented to the best pitcher in Major League Baseball. Since 1967, there is one winner from each of the American and National leagues.
This year for the American League Cy Young winner is pretty straight forward; Shane Bieber from the Cleveland Indians.
Bieber has a good chance of finishing the season undefeated with an earned run average — the number that represents the number of earned runs a pitcher allows per nine innings) of 1.54 which we haven't seen in half a century. He has the AL's WAR(WAR is the measuring of a player's value in all facets of the game by figuring how many more wins he's worth than a replacement-level player at his same position) lead, and he has 30 percent more strikeouts than any other pitcher.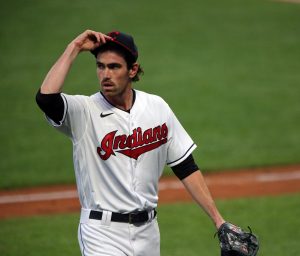 This short baseball season though is coming down to the wire between three pitchers for the National League. Jacob deGrom from the New York Mets, Yu Darvish from the Chicago Cubs, and lastly Trevor Bauer from the Cincinnati Reds.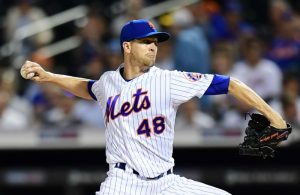 Lets start with deGrom. Going into this week, he led in ERA with 1.67 and has 79 strikeouts. He also has the highest swing-and-miss rate (40.7 percent) in the National League, which would also be the highest in baseball since 2000.
deGrom's is attempting to become only the third pitcher to win three straight Cy Young's, joining Greg Maddux with the Cubs and Braves) and Randy Johnson (Diamondbacks). deGrom has already considered the implications of accomplishing the feat in a 60-game season.
"I would say there definitely has to be some difference there, 12 starts versus 32 or 33," deGrom said Monday at Citi Field to the New York Post. "There is a lot that can happen in any given start, and you normally play 162 games and 200 innings. I don't think [winning the award] would feel the same, but it's definitely still a goal."
deGrom starts every five games, so with less than 17 games left in the season for the Mets will he be able to snatch another Cy Young or will he fall short?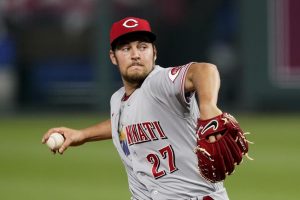 Next up is Bauer.
Bauer has an ERA 1.71 putting him in second behind deGrom and is in first in the strikeout category with 83. Bauer has pitched 58 more innings than deGrom and Darvish. Bauer has a record 4-3 and has given up a total of 32 hits.
The last time Bauer had a chance at the Cy Young was in 2018 for the Cleveland Indians. Bauer, who was leading in 2018 during the season before an injury derailed him. The award went to the Blake Snell of the Tampa Bay Rays that year.
"That's been a frustrating point in my career, and it's stuck with me. I'm thankful that I'm in that position again, and hopefully I'm able to complete my last three starts and actually compete for it," Bauer said.
Bauer is known as the bad boy of pitching ever since 2018 when he was taken out of the game and threw the ball from the pitchers mound to over the center field fence. Will Bauer the bad boy of pitching win the Cy Young Award or will he fall short again?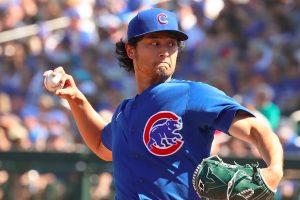 Lastly Darvish.
This week, Darvish is in third place with an ERA of 1.77 and has 72 strikeouts. With 56 innings pitched this year and only have 12 games remaining cannot make a single mistake. Darvish with a record of 7-2 has given up the third least amount of hits with 38 behind deGrom and Bauer, and is tied with Bauer for second least amount of runs allowed with 11. Darvish has been pitching since 2012 and is looking for his first ever Cy Young.
Darvish was in first place until a few games ago where he gave up three runs in the first inning putting him in third place. With playoffs just ahead and the Cubs leading in their division, some extra innings for Darvish could be exactly what he needs to win.
When asked by Bleacher Report what it is like to be in the running for the Cy Young award, Darvish responded by saying "I don't want to think about that. I don't care. Just focusing — next pitch."
Darvish is a team player, he's not pitching to win the Cy Young he's pitching to win, which still could result in pushing past Bauer and deGrom to win the Cy Young.
So if you get the chance to watch one of these pitchers before the season ends, I suggest you tune in and watch as these men compete to be the best pitcher in the National League.
LETS GO METS!