The world of cinema is buzzing with anticipation as news spreads about the upcoming movie on one of history's most enigmatic and influential figures, Napoleon Bonaparte. Directed by a visionary filmmaker and featuring an impeccable cast, this cinematic masterpiece promises to transport audiences into the heart of one man's extraordinary journey.
Unleashing the Legend Napoleon Bonaparte, known for being a military genius, left a mark on Europe during the late 18th and early 19th centuries. Now, more than two centuries later, his story is set to be revived on the screen in a way that has never been seen before.
The director of this highly anticipated project is popular director Ridley Scott, known for his ability to bring historical tales to life. Scott's passion for storytelling combined with huge attention to detail makes him the perfect choice to bring this movie to life.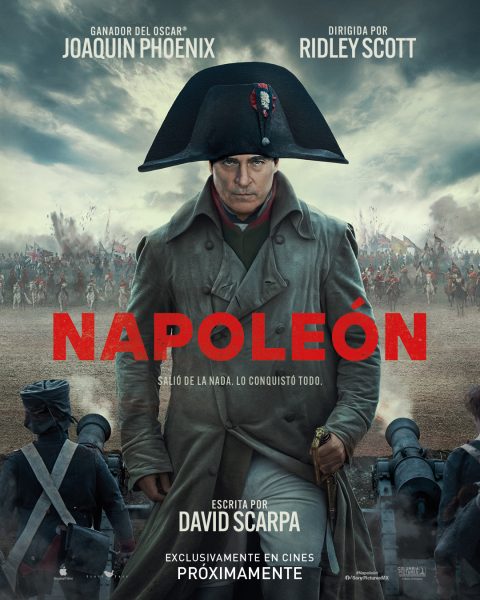 Scott aims to capture not just the military feats that made Napoleon a legend but also go into his complex personality and the political views of his time. His goal is to present a dark and dramatic portrayal of Napoleon as both a insane leader and a flawed human being.
I think that this movie is perfectly casted so far with Joaquin Phoenix as Napoleon. I think that this is the perfect actor for the role because Phoenix is known for his ability to play roles of characters who are mentally unstable and going through bad things. This was seen in his role as the Joker which he embodied perfectly and showed the audience how insane the Joker is supposed to be.
As one would expect from a Ridley Scott movie, stunning visuals will  play a crucial role in capturing the greatness of Napoleon's era. Scott's blend of practical effects with cutting edge CGI ensures that no expense will be left out in creating an immersive experience.