Gisele Bundchen is to this day one of the biggest super models to ever exist. She started modeling as a teenager but was rejected by multiple agencies for having "small eyes and a big nose". She, like many other models, was bullied in school for being too tall and too skinny. She proved everyone wrong by becoming one of the most sought after models and was named the only uber model to ever exist.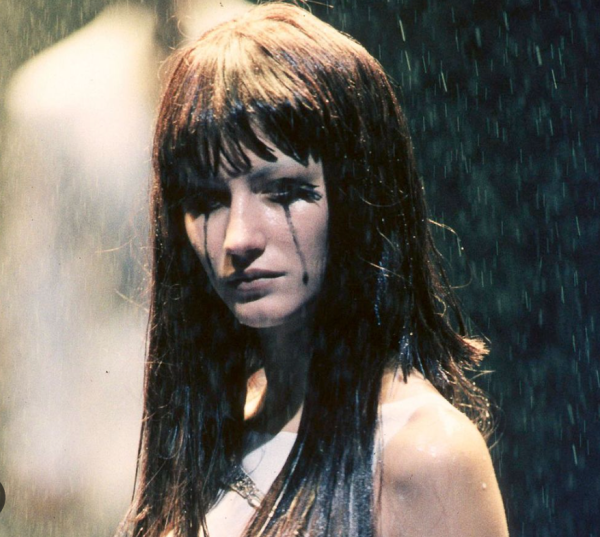 Gisele was born in 1980 in Brazil. She began her modeling career when she was fourteen and she wrote, "I am grateful that at 14, Iwas given the opportunity to start this journey". By the time she was 18, she had already walked 5 major campagnes, but her career really took off 1998 when she walked for Alexander McQeen during Fashion Week. Eighteen year old Gisele wasn't informed until arriving on set that she would be walking topless. Immediately the model burst into tears, leading a makeup artist named Val to offer a solution. She ended up walking with a painted-on shirt to help conceal her, but the show resulted in her nickname, "The Body". Despite this being a traumatic event for Gisele, this show was the turning point for her career. 
One of the most popular runway trends during the 90's was "heroin chic". This style featured being extremely skinny with pale skin and dark eye circles. This look was first popularized by Gia Caragni due to her struggle with the drug causing extreme weight loss. "Gia was booked for her beautiful body, boobs and all," Linter told the Guardian. "No one ever wanted to book a very thin Gia. I don't remember her ever wanting to be extremely thin. Gia always promoted her curves in every photo." Litmer also said that heroin chic was just another wording for looking cool. Models like Kate Moss and Jamie King followed the trend, but it faded quickly following the deaths of both models and designers from the drug. Gisele, while being very skinny, had a very healthy look to her, and many people believe that she helped to end the unwell trend.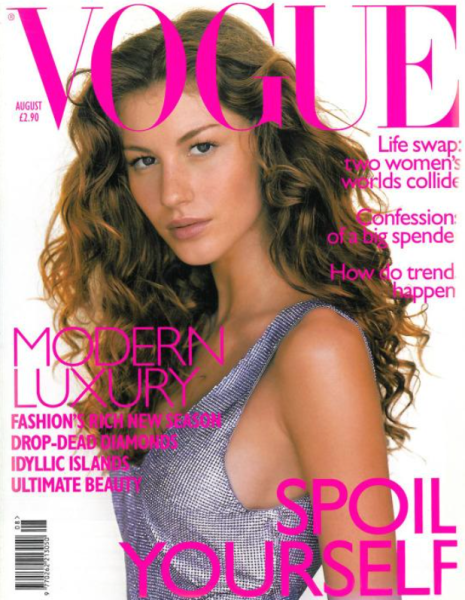 Once Gisele started booking more high fashion shows, her success moved quickly. By the time she was nineteen, she won Vogue's "Model of the Year". This was a very impressive accomplishment considering she was going up against models like Naomi Campbell and Claudia Schiffer who had been in the industry longer. Most models were only fashion or commercial, but Gisele the standard and did both jobs at once. One of the biggest reasons that designers loved to work with her was her ability to transform herself on the runway. She was known as a chameleon, her aesthetic changing based on the job. She also popularized the "horse walk" as opposed to the "catwalk". Valentino producers even said that they were worried about the glass floors of the runway because of how powerful her walk is. Gisele has appeared on over 500 magazine covers and has walked for every major designer. She was named the only ever Ubermodel, a British newspaper wrote, "There are supermodels and this is Gisele Bundchen ". In German, "uber" means "over", proving that Gisele is recognized as the best supermodel the fashion industry has ever seen.