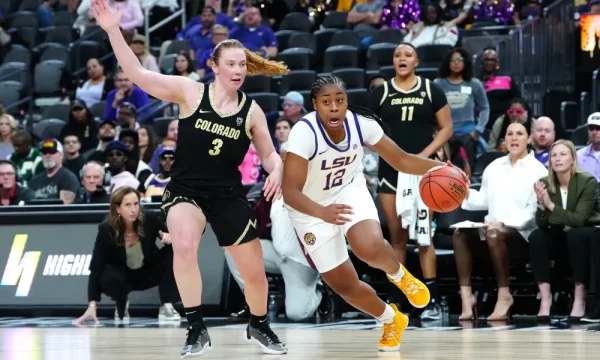 On Monday, The University of Colorado kicked off the 2023 basketball season with both the men's and women's teams playing. The men's team defeated Towson 75-57 at home in CU, starting out with a 1-0 record. But more impressively, the women's squad defeated the previously-ranked #1 team in the nation, defeating the defending champions of LSU 92-78 in Baton Rouge. The men's team is currently 1-0, and the women improved to 2-0 on Wednesday, defeating Le Moyne 97-38. Both teams have started the season strong, and they seem to be trending upward at the moment.
Being a big March Madness fan, I've always loved paying attention to college basketball and seeing what happens during the course of the season. I've always supported CU, so it's great to see that their program is trending up. So what can us CU fans expect from Tad Boyle and his team this year as the season moves forward?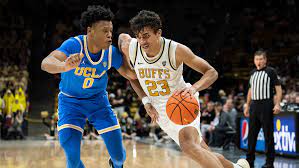 First, there looks to be some playmakers on this year's roster. On their roster, there are 3 players that are ranked in CBS' Top 100 players entering the 2023-24 season. The highest ranked on this list is Tristan da Silva, who was also nominated as a first-team All Pac-12 player. Averaging 15.8 points and 4.8 rebounds a game, da Silva will be a key player to drive the Buffs' offense this season.
Freshman Cody Williams will also be a key to CU's success this year, as he was one of the highest-ranked Colorado recruits since Chauncey Billups in 1995. Williams was ranked 4th among this year's recruiting class, and he is already on the radar of many NBA scouts. Per his scouts, Williams is a great passer and rebounder, but his skills as a shooter will certainly develop during his time in Boulder.
K.J. Simpson is the last Buffalo to make the Top 100 list. A member of the Pac-12's second All-Conference team, Simpson had a breakout season for Colorado. He was second in the team's per-game scoring, coming 0.1 points short to Tristan da Silva. Simpson is one of the team's best shooters, with a per-game field goal  average of 39.6% in the 2022-23 season. If he is able to increase his production from deep, he will prove to be one of the top point guards in the nation this year.
So what does Colorado's schedule look like this season? With 30 games, 10 of those are out-of-conference, with all of them towards the beginning of the season. The toughest of this will be the (13) Miami Hurricanes, who finished the season ranked #16 in the country and reaching the Final Four in the 2022-23 March Madness tournament. Jim Larranaga has historically always had a solid team, so the Buffs will have a good competition against them. The Buffs' in-conference schedule doesn't appear to be too challenging, as only four teams (Arizona, Arizona State, USC, and UCLA) made it the postseason last year. The toughest of these teams will be Arizona and UCLA, as they have historically always been good, and USC, who has recently risen in the basketball rankings with star players such as Bronny James on their roster.
Overall, I think CU will have a good year for basketball, and I think the key to their success is being able to win conference games comfortably so that they have a good shot of making it the postseason tournament.