On Tuesday the College Football Playoff Committee is set to release the first bracket for the College Football Playoff. Although nothing is set in stone just yet, this bracket will give an idea of teams that could make the playoff and where they would be seeded. In years past, the brackets that have been released in the late fall have remained relatively consistent, so expect that what you see tonight is a very likely possibility.
With the first bracket releasing tonight, I thought it would be fun to make my predictions for what teams the CFP selects, as well as the first two out (ranks 5 and 6).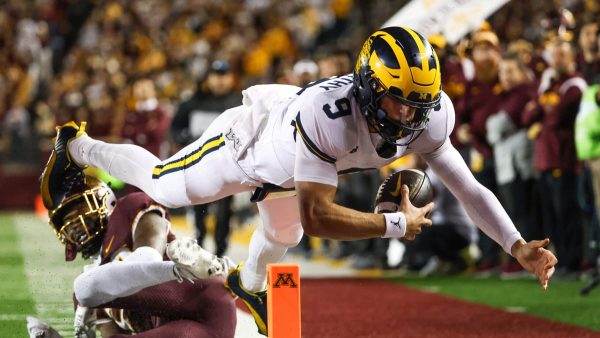 1 – Michigan

The Michigan Wolverines are, in my opinion, the best team in college football at the moment. Although their offense isn't as highly ranked as some of the other elite programs on this list, they are still able to move the ball down the field with players such as RB Blake Corum and WR Roman Wilson. Plus, Heisman-favorite J.J. McCarthy has also led his offense to average 40.7 pts/game, which ranks 6th among 133 FBS schools. With a solid defense to balance them out, Michigan will be a tough team to beat in the postseason.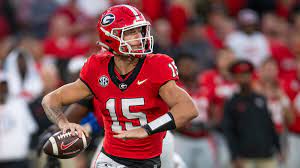 2 – Georgia
The Georgia Bulldogs will also be a great team come bowl season. QB Carson Beck and TE Brock Bowers have proven to be this team's best offensive duo, but they are not the only contributors on that side of the ball. Georgia's offense ranks 4th among all FBS schools, scoring 38 touchdowns on the year and averaging 506.5 yds/game. The Bulldog defense also ranks 8th among all FBS schools, making them another very well rounded team. Although a three-peat is unlikely, anything is impossible given this crazy football season.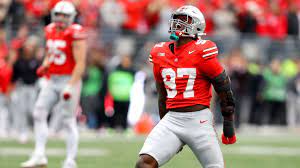 3 – Ohio State
Ohio State is also a good team going into the postseason. Although they're not as good as Michigan or Georgia, they still have some great talent on both sides of the ball. WR Marvin Harrison is able to make plays at any given time on the field, and guys like DE JT Tuimoloau are always causing trouble for opposing offensive lines and quarterbacks. The Buckeyes don't rank very high in total offense (similar to Michigan), but they do have a top-10 defense in the country that is able to force loads of turnovers. Ohio State has proved they can beat elite teams since they have already beaten Notre Dame and Penn State this year, so they will be an interesting team to watch in the playoff.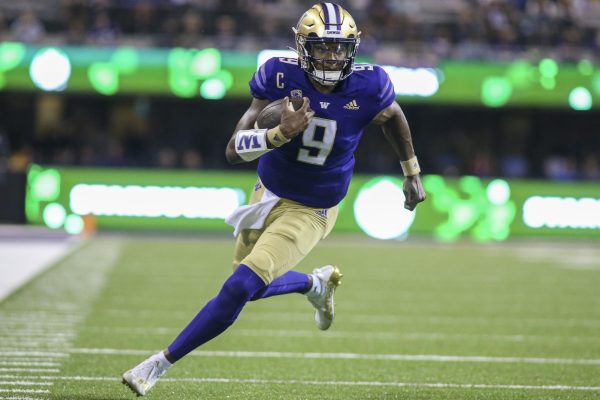 4 – Washington
I strongly believe that the Washington Huskies will sneak into the playoff this year. Michael Penix Jr. is my favorite player in college football, and I think he is deserving of the Heisman Trophy this winter. Penix has led Washington's offense to rank 5th among all FBS schools, scoring 40 touchdowns and averaging 501.2 yds/game. I think that tons of college football fans are sleeping on Washington since they're "just a Pac-12 school," but I think that they are more than capable of upsetting a team like Michigan and playing in the Championship in January.
Lastly, I think that the next two teams will be (5) Oregon and (6) Florida State. They are both great teams and show loads of potential when it comes to postseason matchups, but I just don't think either team has what it takes to impress the CFP committee enough to sneak in. Plus, it's very unlikely that they would pick two Pac-12 schools to go to the playoff since they seem to always have a bias towards SEC and B1G schools.