This year, Vogue held their first ever open casting. They over 67,000 submissions from women 18 and older from all around the world but only eight women were chosen.
This event caused a lot of commotion, as many girls dreamed about being selected to model for Vogue. This casting opened many doors for future models who have a goal, but don't have the resources to obtain it.
While most models made their fame through agencies, there are many well known faces who were discovered in normal places. These are models, including Naomi Campbell who was out shopping and Cindy Crawford who was picked out of a crowd at a high school football game.
Vogue expressed through a recent article that there was more to modeling than looks such as confidence and a model's ability to speak up for what she or he wants. This idea is what brought us the newest Vogue models.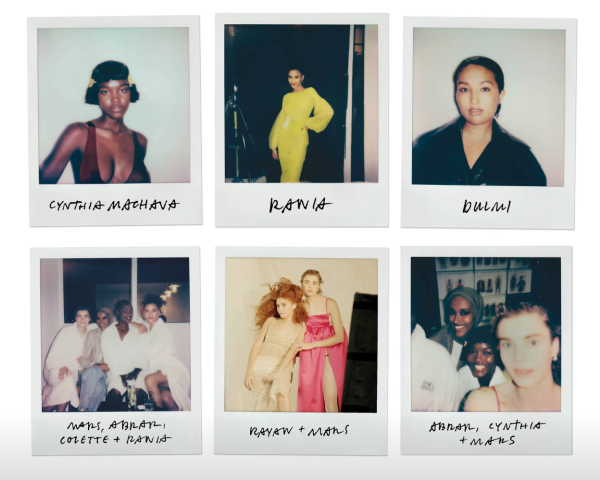 The eight finalists are Cynthia Machava, Abrar Mohammed, Colette Kanza, Mars, Rania Benchegr, Mengyao Wang, Dulmi, andRayan El-Mahmoud.
Vogue announced that a documentary is coming soon, but they have shared a sneak peak into these eight model's new lives. The women chosen don't live flashy, spotlight lives, so being picked comes with change.
Cynthia Machava, who has, admittedly, never even been on a plane said, "When I found out I'd made the cut, I thought I was daydreaming."
The models expressed that when first arriving on set, they experienced anxiety about the upcoming shoot, but their fear was dismissed after they got to know each other. "Having all of us together—it felt like a close-knit community of dream-chasers," says Rayan El-Mahmoud.
Vogue chose eight different women, who all lead different lives and only have one thing in common. This, of course, is the shared dream of becoming a model.
This common goal is what made it so easy for these girls to feel like they belonged. Abrar Mohammed said, "The main thing that was going through my mind was whether I was good enough," she reveals, "but the warmth and kindness radiated by everyone gave me a newfound sense of belief in myself." While this is all that has been shared about the women, much more will come in the documentary and for long after.