As fall starts we are about to begin that time of year many look forward to. The temperature drops and Halloween, Thanksgiving and Christmas are all coming up. People are starting to arrive at the pumpkin patches, and others already thinking of the family gatherings and food they will indulge in. Many prepare for the ski season and others prepare to stay indoors with their coco by the fire. Whichever is your favorite end of year activity Mother Nature gives us a signal of this change. The previous summer foliage begins to change and it reveals all the beautiful colors of autumn.
Us Coloradans have been blessed with the mountains which is without a doubt the best place to view all the aspens and spruce. So if you want to experience these colors for all they are get out on a drive and experience them.
Trail Ridge Road
  Trail Ridge Road winds high through the alpine in Rocky Mountain national park. Colors fill the hillsides and valleys nearly the whole way. There is a small entrance fee to the park of 30 dollars. The road goes from Estes park to Grand Lake, takes 28 miles and any car is okay while the road is dry.
Buffalo Pass
Positioned to the east of steamboat, Buffalo Pass offers remarkable views of Routt National Forest. It begins winding through aspen groves almost immediately on its way up to 10,400 feet at Summit Lake. The road is dirt and begins easy but get rockier as you go and is recommend for higher clearance vehicles. It is around 15 miles from Steamboat to Walden
Independence Pass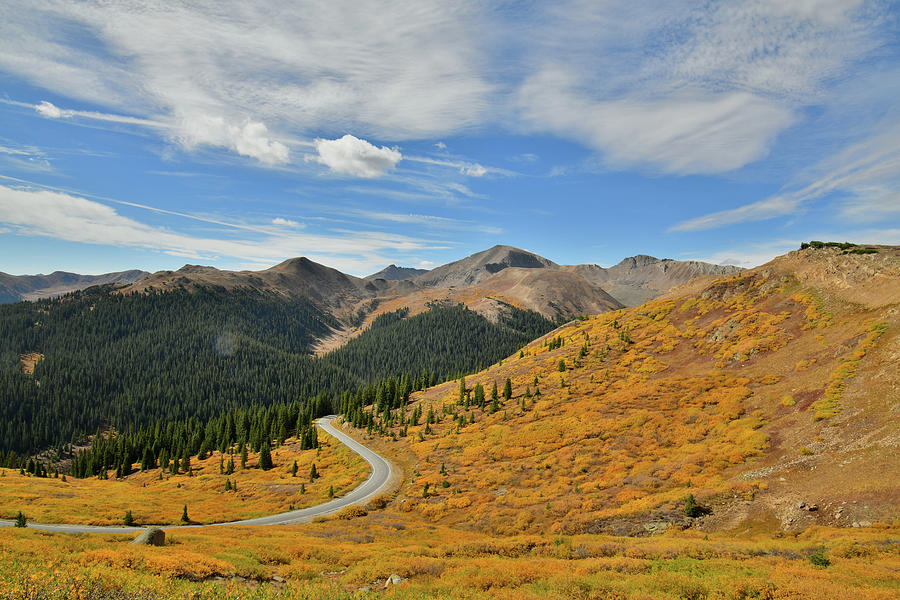 A seasonal shortcut to Aspen, Independence Pass climbs to 12,095 feet, providing stunning outlooks around every turn. It's the second-highest pass with an improved road in Colorado. It generally closes in early November. It crosses the continental divide on the way from Twin Lakes to Aspen, and features the ghost town which is a great area to get out and stretch your legs.
Mestaa'Ehehe Pass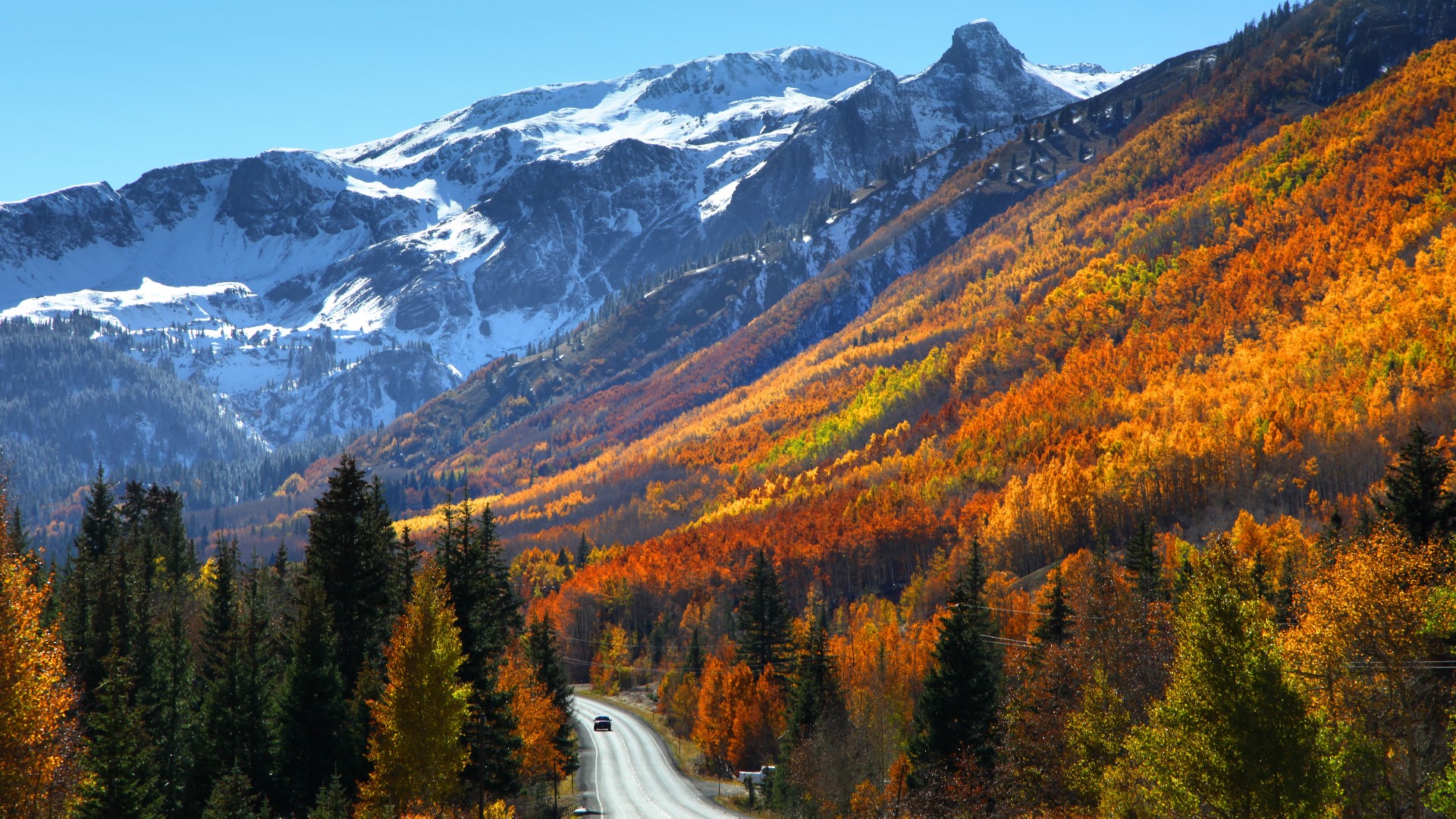 Previously called Squaw Pass, Mestaa'Ėhehe is ideal for those short on time. You can begin in either Idaho Springs or Evergreen. It is around 30 Miles and is surrounded by trees on both sides. It also features a stunning fire outlook that allows one to gander for miles.
Last Dollar Road
A remote backroad from Ridgway to Telluride, Last Dollar Road is the perfect choice for the adventure seeker. It peaks at 10,600 feet on a bumpy, narrow, dirt route through the majestic San Juan Mountains. The drive is 2-3 hours and is a more rugged path that allows one to be immersed fully in the beauty. A 2WD vehicle is fine when dry with not rough terrain.
Alpine Loop
The rugged Alpine Loop climbs over two 12,000-foot passes, Engineer and Cinnamon, as well as by numerous ghost towns and mining camps, including Capitol City and Animus For The one-of-a-kind route was originally used by 19th-century miners working in the remote San Juans. It is recommend a high clearance 4×4 and extra gas for this 4-6 hour drive. It is definitely a trail for those wanting to see the colors and partake in off road.