El Nino, meaning "Little Boy" in Spanish, is a climate pattern where the surface of the ocean abnormally heats up. The climate shift often begins in Eastern Pacific waters along the equator, and during the second half of the year the climate pattern slowly makes its way up the western coast of South America and North America.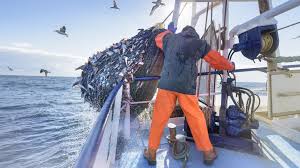 El Nino was first observed by Peruvian and Chilean fisherman in the early 1700s. They began catching fish that typically lived in warmer waters, which was abnormal since ocean waters typically cool down as soon as summer ends. In the past several decades, the El Nino climate pattern (as well as its polar counterpart La Nina) has been observed to form more frequently, which could be attributed to global warming.
Recently, climate experts at the National Oceanic and Atmospheric Administration (NOAA) saw the development of El Nino in tropical Pacific waters. They project the United States' temperatures to change around late fall/early winter, which of course brings a much different weather pattern to the country.
Another reliable source for El Nino's development and projected weather patterns is the Farmer's Almanac. The Farmer's Almanac has been around since 1792, and historically, they have been "80 to 85%" accurate in their climate predictions for the coming year. They have predicted that the El Nino surge will be quite significant this year, so take that as a reliable guess.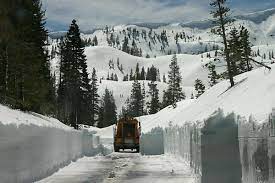 So what does El Nino mean for Colorado?
Well, since the climate shift brings a wetter, warmer climate pattern to the Western United States, we can expect this winter to have lots of snowfall and lots of moisture. The Rocky Mountains will be bombarded with wet, heavy snow – not the fluffy, dry snow that's great for skiing or easy to shovel. Towns such as Telluride and Ouray will be hit the hardest, as the San Juan Mountain Range in the southwestern corner of the state are projected to receive the most snowfall in Colorado.
Although El Nino will bring a wetter snow season, it will also ensure that the winter here will stay cool and snowy.