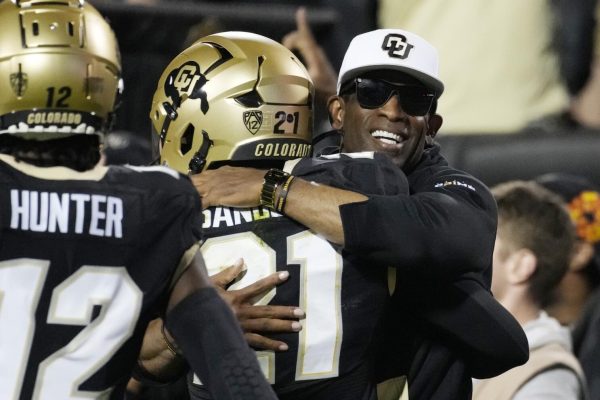 On Saturday ESPN's College GameDay crew traveled to the University of Colorado for the first time since 1996 to cover the CU-CSU game being played that night. It was a special day for college football, with the morning being marked with Lee Corso's 400th headgear pick on the show, and the night ending with Shedeur Sanders leading the Buffaloes to a 43-35 victory over their in-state rivals in a double-overtime shootout.
I grew up watching GameDay, so I thought it was really cool to actually go down there on Saturday morning to actually see it in person. I thought I'd write about it so that you would get a sense of the experience of being at one of these shows live.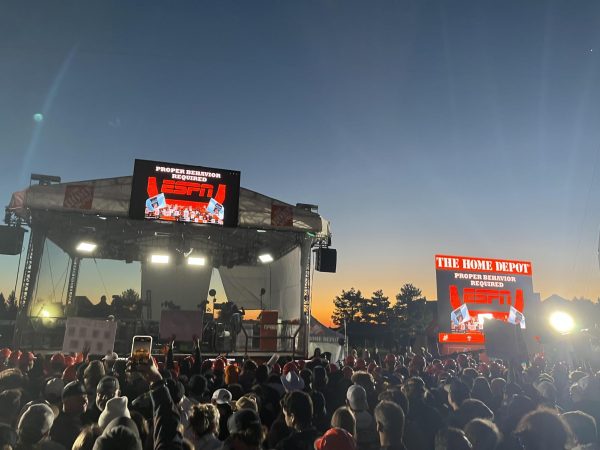 I woke up at 4:30 and drove down to Boulder around 5:00, and when I got to the broadcast on campus I made my way into "The Pit," which is the area right behind the stage on the show. Even before six in the morning, CU and CSU fans alike packed the audience to watch the crew make picks and talk about games that were happening across college football. The Pit was also great since you were able to see all the funny signs that people came up with to support their team, or (which I think is much better), to take a shot at the other team.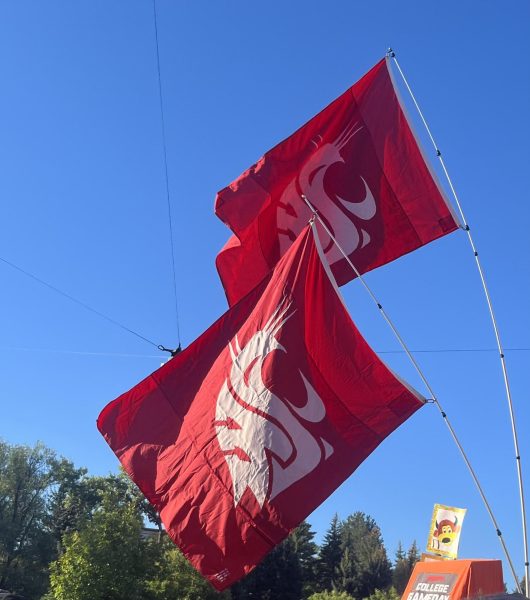 GameDay also isn't complete without Ol' Crimson, the Washington State flag that travels across the country to every show. The owner of the flag, Tom Pounds, first brought the flag to a GameDay show at the University of Texas in 2003 to convince the show to come to Pullman, Washington. He and his wife continued to bring the flag to every show, following the crew across the country to every school they visit. Saturday marked the 290th consecutive appearance of the flag in the GameDay audience.
The show ended at 10 when the crew made their picks for the game, and everyone picked Colorado to win. Lee Corso made his 400th all-time headgear pick, where he picked Colorado to triumph over the Rams.
As a college football fan since birth, I thought it was really cool to go to the GameDay show this weekend. I've grown up watching these guys, and I thought it was really special to actually see them in person. I think that any true college football fan should go to one of these shows at least once in their life since it's an experience like none other.