Models hit the runway this week in New York showcasing top designers and feeding the people the next hot fashion trends – here are some of the crowds favorites:
Sandy Liang is one of the few designers that can nail this type of aesthetic. This look is from Liang's latest collections and what she was trying to embody was an ethereal mermaid. She used iridescent sequins and freshwater pearls to add to this effect.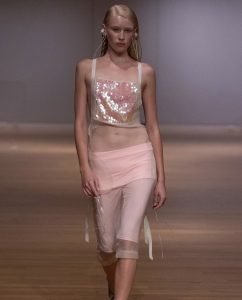 Khaite, a minimalist brand. Some argue that Khaite is one of the only fashion brands in the industry doing minimalist right. Khaite gave the people a voluminous top with a basic bottom, but still giving just enough to stun the crowd.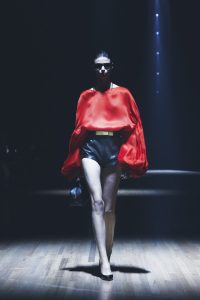 Veering away from the minimalism, Anna Sui caught the crowd's attention. The vibe was an underwater seascape. Anna Sui wanted to be playful with pastel blues and pinks with pops of metallics.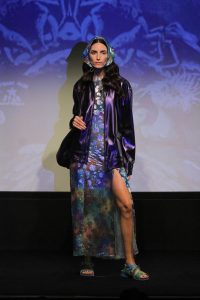 PatBo hit the nail on its head with this year's Fashion Week. Patricia Bonaldi wanted to showcase and embrace her Brazilian roots by creating looks dripping in fringe, neon colors, and colorful beading.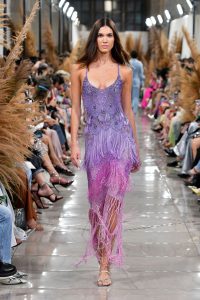 Ralph Lauren's four year hiatus from Fashion Week came back and killed the crowd with classiness, and confirmed denim on denim is in fact, in. The designer, now 83, is planning on returning to Milan's men's calendar, which is in June 2024 with his new collection.

The big furry jackets are a part of Michael Kors' "luxe lineup" for the fall/winter of 2023.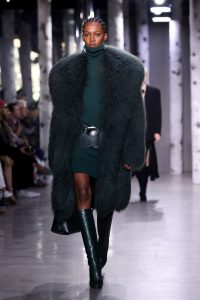 Thom Browne has the reputation of being the weirdest designer in New York, but he gets a rise out of the crowd every time.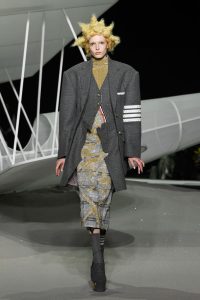 One more of Browne's looks, just for the appreciation of his proportion and tailoring which is unmatched in the industry.