We are back for the new school year with more Fat Man Review. But this year along with our normal Fat Man Review, I will embarking on a journey with my friends, to find and conquer every secret menu Item there is for the top fast food chain. However,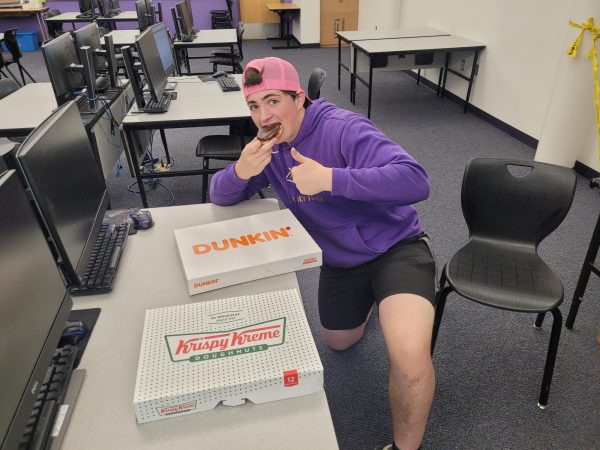 this journey did not get off to such an easy start. Our first challenger, Arby's Meat Mountain, almost bested a 17-year veteran, with an undefeated record against food, a man that could eat the enough crab to single handedly stimulate the Northeastern Crab industry. Me.
I am not joking when I say that the Arby's Meat mountain is a thing of nightmares. It is a 10.99 sandwich made up of every meat on the menu. Im talking every meat like corn beef, roast beef, pit-smoked ham, full-roast turkey, brisket, angus beef, chicken tenders, and of course this terrible creation would not be complete without bacon.
With this being a secret menu item, it is not on the main menu but at my local Arby's my guy was on point. I walked in and asked for the meat mountain and he immediately too one look at me, rang it up and served it to me.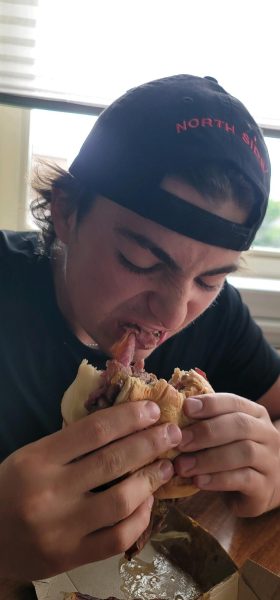 The Meat Mountain was even more intimidating in person than I thought. When I first opened this sandwich I was genuinely surprised by the sheer size and magnitude of this freaking thing.
My first impression of this thing was that it was going to be greasy as heck and too big to eat. But after I had to squish the sandwich with the force of a hydraulic press and I was barely able to take a bite I almost choked it was so dry. Every bite was a feat of strength in of itself. After every bite my stomach would feel ten times more full than it was before. This was a battle of the decade, this sandwich was so big that I needed to lay down and rest for the remainder of the day.
All in all this sandwich tasted good, and you got a lot of food but with it being the most expensive single item on the menu.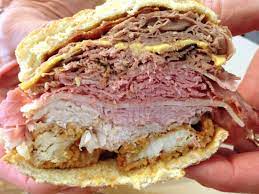 That being said Arby's Meat Mountain is a food item I challenge you to take on, however a little word of advice is to have some sauce or some drinks with it as it was a bit dry.