A week ago India became the fourth country to successfully land a vehicle on the lunar surface, and the first to land near the lunar south pole. The lunar south pole has drawn researcher's attention due to evidence pointing to a potential water source, which if found future missions could use to extract hydrogen and oxygen and could then sustain life. The promise of water has drawn the attention of many respected space administrations, including NASA. This year a map of the water distribution, using NASA's SOFIA data, shows how the water may move across the Moon's surface and the map extended to the south pole where NASA hopes to send Artemis missions.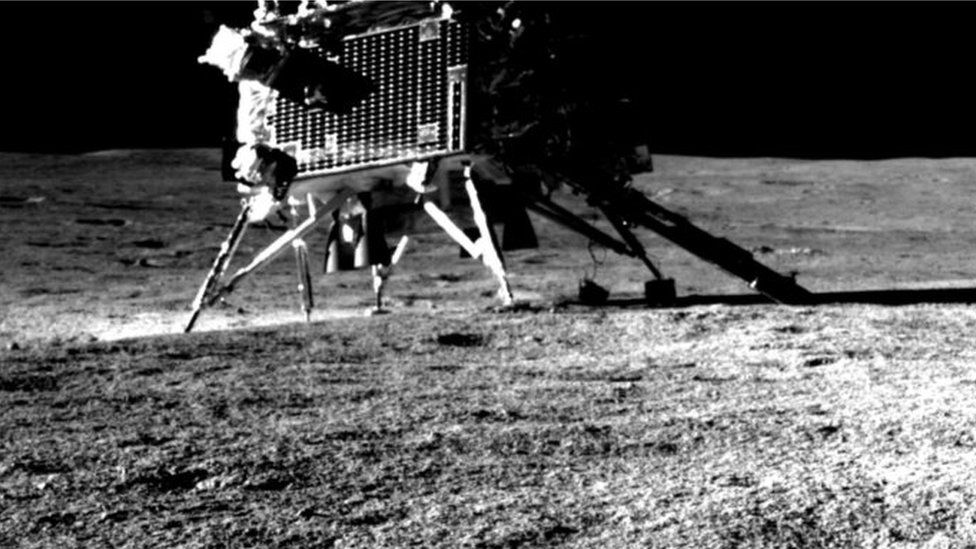 Pictured on the left is the Vikram lander which transported the Pragyaan rover (Sanskrit for wisdom), the photo was taken by the rover before setting off on it's journey. The Chadryaan-3 (Sanskrit for moon vehicle) mission is meant to last two weeks with the rover completing tests on the moon's seismology, thermal conductivity, and surface chemistry. After the two weeks are up the rover will shut down. Over the past week the rover has been hard at work finding chemicals such as Sulphur and Oxygen on the surface of the moon. Pragyaan has also been taking the temperature of the lunar soil, and has surprised scientists with the temperature swings.
This new chapter in space research is monumental for India and also the world, proving how little we truly know about Earth's closest neighbor and how we keep taking steps to close the gap.  Other nations have been ramping up their efforts recently to explore more of what the Moon has to offer, with a failed Russia mission only days before the success of Chandryaan-3. Japan Aerospace Exploration Agency (JAXA) had to delay a rocket launch due to high winds but is meant to be back on track within the next few days. NASA's Artemis 2 mission  is supposed to launch in November 2024. While this is no space race, the enthusiasm of countries to explore the moon provides hope of possible colonization of the moon, maybe not soon, but one day.