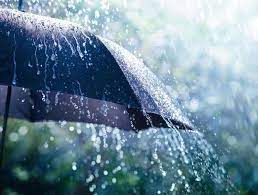 Have you noticed the amount of rain Colorado has had this summer? We are all wondering the same thing, why did we have such a rainy summer? According to CBS News, "The summer monsoon is a seasonal shift in wind directions which results in extra moisture being transported into Colorado from the south and southwest".  This is what pushed the daily afternoon thunderstorms toward Denver.
Summer of 2023 will stay in the books forever. Denver's old rain record was set in 1882 with 4.96 inches of rain, 2023 topped this record with 6.1 inches of rain. 2023 was the most rainy summer we have had in 41 years.
Due to the sudden increase of rain in Colorado and the increase in moisture, Colroado has hod more flooding problems. This has affected reservoirs It has also caused problems to the soil making it difficult for crops to grow.
Overall 2023 was the most rainy year for many of the United States, not just Denver. California also had a lot of large thunderstorms. Before this, California was suffering from a drought fixed by the rain. This California rain was brought up by atmospheric rivers which has been causing storms since December of 2022. California has also broken its rain records this year and meteorologists predict that their winter will also be wetter than usual.
Although Colorado has had problems with flooding and soil because of the rain California is actually benefitting from it. California's reservoirs have been replenished from their drought and have regained the moisture that they need to avoid fires. They have also built up more snowpack levels than they have in 10 years. This has impacted California very positively throughout the summer. As of now California is officially 94% drought free. This number will also decrease as the fall and winter season come closer. California will probably be completely drought free for the first time in while towards the end of the winter.