Lacrosse: Historic Season
The Holy Family lacrosse team fell short in the first round playoff match-up against Green Mountain. A final score of 13-12, the Rams ended the Tigers season just a little too early than they had hoped.
Despite the first round exit, the Tigers had a record breaking season and went down as the best regular season in program history. The past 2 seasons Holy Family lacrosse ended with a 2-8 record (2021) and a 5-10 regular season record (2022). This 2023 season the Tigers ended with a 10-5 regular season record marking their best season in program history.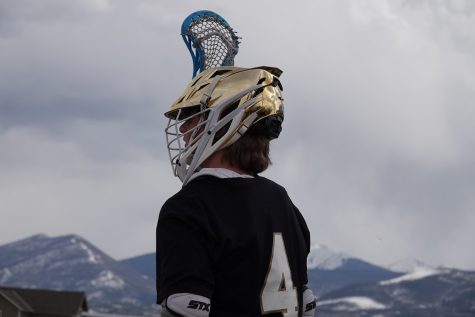 Just being the Tigers 5th year as a varsity program the growth has been noticeable. Lee Williams just finished his second full season as a head coach. Williams has been a huge part in this program's turnaround and it is seen by him flipping the record after one season. 
In the midst of making this program better Lee has built a strong bond with these players making it enjoyable for the guys to play. His fun and chill coaching style has drawn many more players to come out and play lacrosse and a lot of them are first year players. This is shown by Holy Family having enough players to have their first ever JV team. He also created a summer team during the 2022 summer that consisted of many of the class of '24 players. He saw an opportunity to keep the guys playing for a longer time and created team Black Ice. Lee's way of bonding with the players and building their chemistry was shown on the field.  
Lee isn't the only part of this team's amazing season, the team itself has a lot of great talent on the team and they made it known this season. The Holy Family lacrosse team is made up of mostly juniors and freshmen, with a couple seniors and sophomores. This being said, this team has a bright future especially for the class of '24 senior season. 
This class has been the majority of the team's population since their freshman year. Almost all of the juniors today started as freshmen. Their freshman season was also the first time coach Lee Williams made an appearance in the program. This gave them the opportunity to build a bond with their coach and all be on the same page. 
These juniors have become great leaders on the team especially because all four captains this season were all Juniors. Goalie Brendan Staff, defenseman Dom Gabriel, midfielder Landon Peters, and attackman Ashton Erickson were all selected by their teammates for captains this year. This class had a big impact on this season, not only performing well but guiding the talented freshmen as well.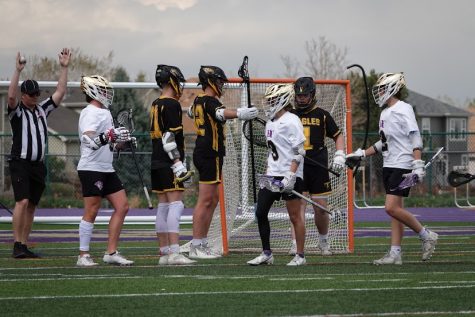 The special thing about the Tigers is that they play as a team and don't have one player they rely on. Although the Tigers do have a couple standout studs they don't do it all alone. Their offense this season was one of the best it's ever been. The Tigers are big in sharing the ball and this is shown through their stats on assists. The offense also relies on a great defense behind them and a killer keeper in the cage. The bottom line is that they have talent all around. 
Even though the Tigers took a tough first round loss to the Rams their growth as a team was shown. With only losing four seniors only two of them will leave big shoes to fill. Despite that the Tigers will be returning the majority of their team giving them even more of a bright future. They will be one to watch for next season.