New Pet-Friendly Private Jets
With Summer coming up, a lot of people want to take their pets on vacation with them because leaving them home alone or putting them in daycare is sometimes not an option. There are now new pet-friendly private jets that you can travel with cats and dogs and the cost is comparable.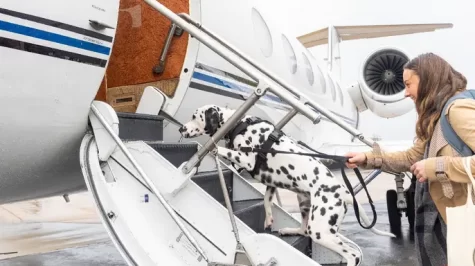 This business that is creating pet-friendly private jets are K9 Jets, a sister company of G6 Aviation that is a first class private jet service based in Birmingham, England. This came to be after the grassroots pet group leader who was looking for a private jet that could transport ten dogs from New Jersey to London and split the cost between dog owners.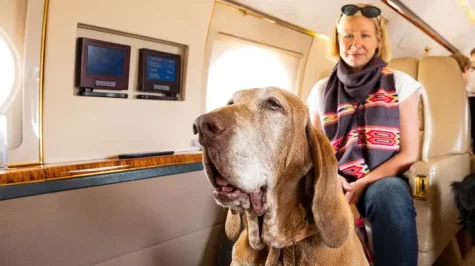 All cats and dogs are welcomed on K9 Jets and the current flying routes that this Jets includes are Los Angeles, New Jersey to Lisbon, New Jersey to London, New Jersey to Paris, London to Dubai, and London to Nice.
A seat on a K9 Jet from New Jersey to London costs $8,925 and includes one large dog over 51 pounds or two small dogs. The price of the K9 includes taxes, refreshments, snacks, a personalized gift, and a pet handling costs that are without lines, cages, and muzzles.
All in all, this business is a good Private Jet that you would want to travel on with you dog because it seems like a very welcoming Jet that takes care of not only your pets but yourself as well. The business also donates funds to Animal SOS Sri Lanka, a registered U.K charity that dedicates to providing life saving veterinary care to start animals.