TB12 to Retirement
Tom Brady at age 45 announced his 2nd retirement, but this time 'for good'. After the 2021-2022 season last year, he announced that he was going to retire but that was short lived when he wanted to play one more season. As of February 1, 2023 Brady says he's done for good.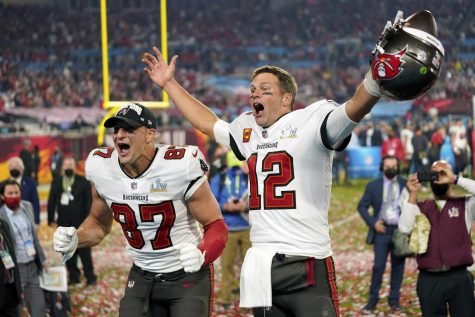 He posted a video on his twitter later that morning saying he "wouldn't change a thing" about his career. 
He also went on thanking all of the people who impacted him and been alongside him during his career. 
Tom Brady has had an amazing career and a huge impact on the NFL. Brady has seven Super Bowl rings, the most in NFL history. Having an amazing career with Bill Belichick and the New England Patriots, he led them to six Super Bowl wins. 
He started his career, a late round draft pick out of the University of Michigan, as a back up but saw his time to shine once the time came — when Drew Bledsoe got hurt. In Tom's career alone he's only missed the playoffs once, in 2002, out of his 22 seasons of playing. 
"I don't ever believe in the 100-year-old history of the NFL there's been a quarterback of Tom's ilk," Patriots owner Robert Kraft said. "I would have trouble ever believing there would be another one."
It is clear to see that Tom has left a huge impact on the Patriots and Buccaneers as being a quarterback and is easily considered the G.O.A.T.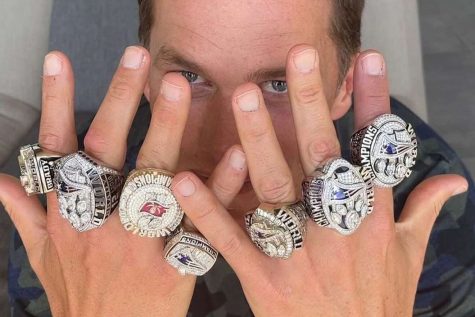 Tom has been in the league for a very long time and everyone was anticipating his retirement for sometime now. I personally thought he would give it one more shot at a different team to see if he can get one more ring, but Tom is done chasing rings.
Many of the young quarterbacks in the league have watched Tom Brady growing up and his playing style. Kansas City's Patrick Mahomes is one of these young quarterbacks who admires Tom's career and said he was honored to play in the league with him.
As Tom's football career comes to an end, he is going to become a sports broadcaster with Fox Sports. His contract is a 10 year-$375 million dollar contract and he announced he will start with them in 2024. 
Tom had an amazing football career and is always going to be a name remembered in the NFL. His historic comebacks and seven titles is going to be hard for another quarterback to beat.