Pay Raised at Target
Due to a worker shortage in some Targets, they had recently announced that starting Monday they will be raising their wage for certain positions will earn up to $24. The Minneapolis-based retailer said they will increase pay raise based on hourly to certain positions at its discount stores, supply chain facilities and headquarters.
As of 2020 Target had put their minimum wage at $15 for all positions which will continue to remain in place for all workers but in some positions workers will qualify to make $24. Target is somewhere a lot of teenagers work for a part time job as well as some adults with but due to the pandemic that has recently taken over they world there isn't as many workers that they need. Nevertheless to say there are 350,000 employees and over 1,900 stores in the U.S and with this information Target stores are planning to spend an additional $300 million on its workforce. With this investment they want to be able to give employees access to healthcare benefits to hourly workers starting in April.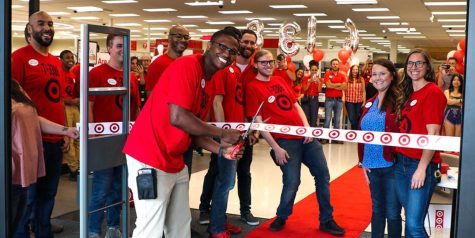 Target had announced that the plan for workers to be able to apply  for the medical plan is they at least have to have the average 25 hours a week which is reasonable because in previous requirements of they required 30 hours per week which was hard for some of the workers to manage especially with teenagers that work there due to school, sports, and other extra activities. Target's retailer is also shortening the waiting period for the workers to apply for a medical plan and depending on their position they have the possibility to be able to get comprehensive health care benefits for 3-9 months or sooner.
Everyone is able to apply for the $24 based on how much they want to work and how committed they are to getting the extra money, but thankfully due to the pandemic everyone will be able to apply for the medical plan either sooner or later than other workers. The medical plan is a good idea for Target to provide for them because it creates a safe working environment for everyone in the store.