Battle Between Brothers… Who Will Run the Show?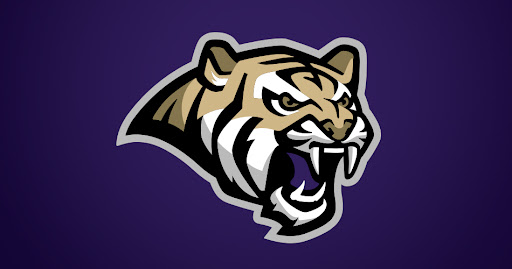 As we all know, the Holy Family Tigers dominated the gridiron last season. With a 7-1 record and a league championship to their name, the Holy Family Tigers averaged around 40 points a game, 171 passing yards per game and 19 passing touchdowns. There is no doubt that last year's offense was a dream team, with star receivers in Liam Gray and Oscar Sena there was pretty much no going wrong through the air, and with an astounding ground game led by Cord Kringlen, Thomas Pittenger, Brody Welch, and Trevin Johnson, stopping the Tigers in general was a tall order.
Much of the same is projected for the Tigers this year, however, with only four returning players on O, the Tigers lack in experience but possess talent at every position. The Tigers have so much talent in fact that there is a 4 way position battle at the quarterback spot. This talented group consists senior, Tyler Stevens, senior transfer, Alex Austin, sophomore, Rylan Cooney, and freshman Monte Samaras.  With talent at multiple receiver and running back spots, it is hard for any of these quarterbacks to go wrong on any play, which begs the question in everyone's head, who is going to take the first snap August 27th?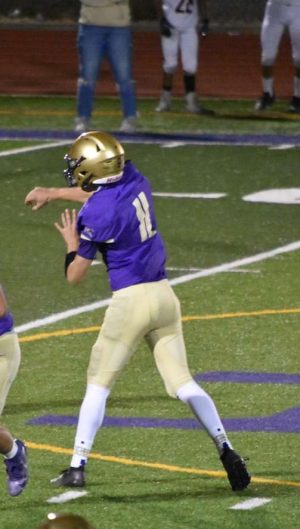 Tyler Stevens
Stevens, a senior, has spent 4 years in Coach Brothers fast paced, high scoring offense which has given him valuable knowledge about every nook and cranny of the offense, making him the best quarterback in experience and improvisation (an extremely valuable attribute to have). However, Tyler's best attribute is his vision and his recognition of coverage pre-snap, which makes him a hard quarterback to rattle.
Alex Austin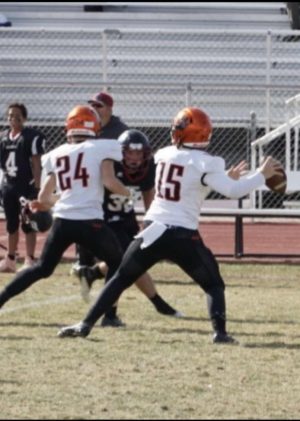 Erie transfer Alex Austin possess killer speed, size, and arm strength. With a tight spiral and a killer motive, Alex can reach any receiver on the field with ease and can keep defenses on their toes with his running back-like attributes. One thing Alex brings to the table is his canon for an arm. This makes Alex a very hard quarterback to shell on deep coverage.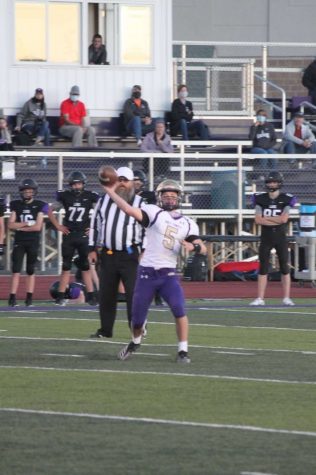 Rylan Cooney
Rylan is a mesh between Tyler and Alex, possessing both a strong arm and deceiving speed along with decent experience and improviser characteristics. One of Rylan's unique attributes is how well he can make plays rolling out. Rylan's ability to throw on the run and make plays on the ground makes him an overall solid option.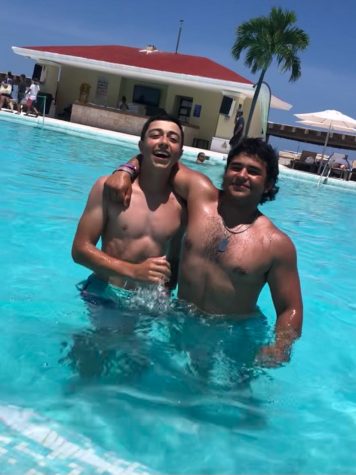 Monte Samaras
Monte possesses talents similar to his brother, Stone Samaras. Monte's ability to get the ball out of his hand quickly along with his short and intermediate throwing accuracy makes him a perfect candidate for quick game passing.
Coach Brother's states "This is a very tough decision because each QB is good in their own respective way. Which is a good thing. I've been in this situation before, and there have been times where our main guy goes down and we don't have anybody. So to have three solid options is a good situation because we don't have to change pace if a guy goes down. But whoever the guy is, I have full trust that our team will rally with whoever it is and play our brand of football."
With a two-game scrimmage upcoming on the 20th against Riverdale Ridge and Boulder, there is no doubt that those reps could most likely determine the starter. The Tigers first game is August 27th against Pueblo South.